Genki Business:  2x Your Teaching Income & Start Your Own "School" Coaching Course
What would it be worth to teach only the English that YOU want to teach?
To have only the students and parents that love what you do.   And have them paying the value you are truly worth?
What would it be worth for you to double or quadruple your current teaching income?
$10,000?  $20,000?  More?
Join me in this 6 week video based program now for a one of fee of just $2995 to learn how to do all of this!

Ninja Tip:  VIP owners have a 50% discount on this program.  Click here for your VIP links.  (If you're not a VIP yet, order the Teacher's Set and you'll be a VIP too 🙂 ) 
Ninja Tip 2 : Enrollment closes very soon, so be sure to get your application in ASAP.
A few rules:
Watch the video above before signing up. ( If you haven't got time to watch the video, the program isn't for you. 🙂 )
This is for school owners, or those who are thinking of starting their own school, to double, quadruple or even ten times your income.   If you don't like hard questions or hard work, again this program probably isn't for you. 🙂
The sign up window will open be open for a short time, so get applied today.
I'm expecting several dozen people. If 100s of you sign up straight away I might close the registration early.  (And this email will be going out to 20,000 teachers!)
Once every two weeks you will get a new video session with homework, plus many bonus videos.
We'll be using a closed Facebook group so you need to have a Facebook ID.
This is going to be awesome for your life, your business and your teaching.
If you're all amazing people who sign up this year I'll probably throw in as many bonus things as I can for you.  I love awesome people who ask questions, say when they don't understand and take action when they do!
Super Bonus:
The first 10 people to sign up will get a free 30 minute one-on-one Skype personal coaching call with me.  You can either take it before the course starts to get a head start or during the course if you get stuck or afterwards if you want a follow up.
It's all Fully Guaranteed
I don't know of any other video course out there specifically designed for school owners or teachers who want to start their own business and I'm so thrilled with how the results turned out last year that I'm going to fully guarantee it this time.   If you don't find it super awesome for your school,  just send me an email within 30 days and I'll give you your money back.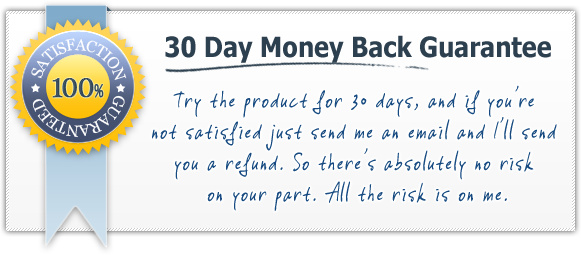 Check out what everyone else is saying about the program:



You are going to love this – so get signed up right now!

Ninja Tip:  VIP owners have a huge discount on this program.  Click here for your VIP links.