Start your own school video coaching program
UPDATE: Enrollment for this course is now closed.  Keep an eye on the blog to see when it opens up again next year!
What would it be worth to teach only the English that YOU want to teach?
To have only the students and parents that love what you do.   And have them paying the value you are truly worth?
What would it be worth for you to double or quadruple your current teaching income?
$10,000?  $20,000?  More?
UPDATE: Enrollment for this course is now closed.  Keep an eye on the blog to see when it opens up again next year!
Course Contents:
Module 1: Business Basics:  How I started my first school from 1 student to now millions.  The foundations and outlook you need.
Module 2:  The "Million Dollar Pricing Plan"   No more guessing on how much to charge.  With the "Million Dollar Pricing Plan" you'll take away all the stress and know *exactly* what to set your prices at.
Module 3: Marketing tips from the top schools:   Standing outside with fliers isn't going to work anymore.  I'll show you the top marketing ideas,  many of them zero or low-cost that the best schools from around the world are using to get 100s of new students right now.
Module 4:  The best school starts with the best you:   It sounds all "hippy" and "woo woo"  but taking care of yourself is the best way to take care of your business.  I walk you through the strategies, mindsets and morning routines that some of the most successful school owners use.  If you want a stress free day, this is where you start!
Module 5:  How to hire AMAZING staff!    It's not about just hiring a "teacher,"  I'll show you how to hire a team of SUPERHEROES who will take your school and your vision to the next level.  This module is hard work and the benefits are enormous.
Module 6:   Accountability:   It's all very well learning all these latest techniques, the overachievers take it and practice it everyday.   In the course you will have an amazing community of school owners to keep you on track, to ask questions and we also have a  archive of one-on-one video consulting sessions with school owners just like yourself so you can see their struggles, achievements and learn their strategies.
Bonus Module 7:    Online marketing and Online Teaching:   Want to teach and live on the beach?  Or get new students whilst you sleep?   This module is for you.  I'll show you the techniques and strategies that are working right now,  and that I have personally paid 10s of thousands of dollars to learn, so you can market online and, if you wish, start teaching online.
Bonus Module 8:   30 Day Challenges – the magic tool to getting so many new students using social media.   You may have seen this live on Facebook the other week, now it's exclusively for students of this school owners program.
It's all Fully Guaranteed
I don't know of any other video course out there specifically designed for school owners or teachers who want to start their own business and I'm so thrilled with how the results turned out last year that I'm going to fully guarantee it this time.   If you don't find it super awesome for your school,  just send me an email within 30 days and I'll give you your money back.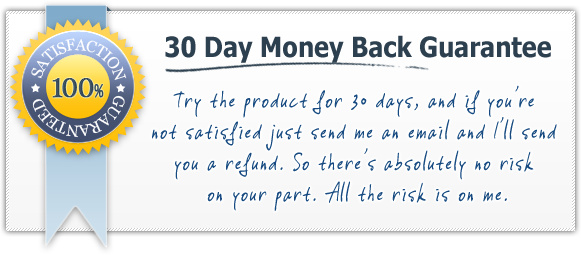 Check out what everyone else is saying about the program:



UPDATE: Enrollment for this course is now closed.  Keep an eye on the blog to see when it opens up again next year!
Ninja Tip:  VIP owners have a $1,500 discount on this program.  Click here for your VIP links.
(If you're not a VIP yet, order the Teacher's Set and you'll be a VIP too 🙂 ) 
Ninja Tip 2 : Enrollment closes at midnight Friday September 8th, so be sure to get your application in ASAP.