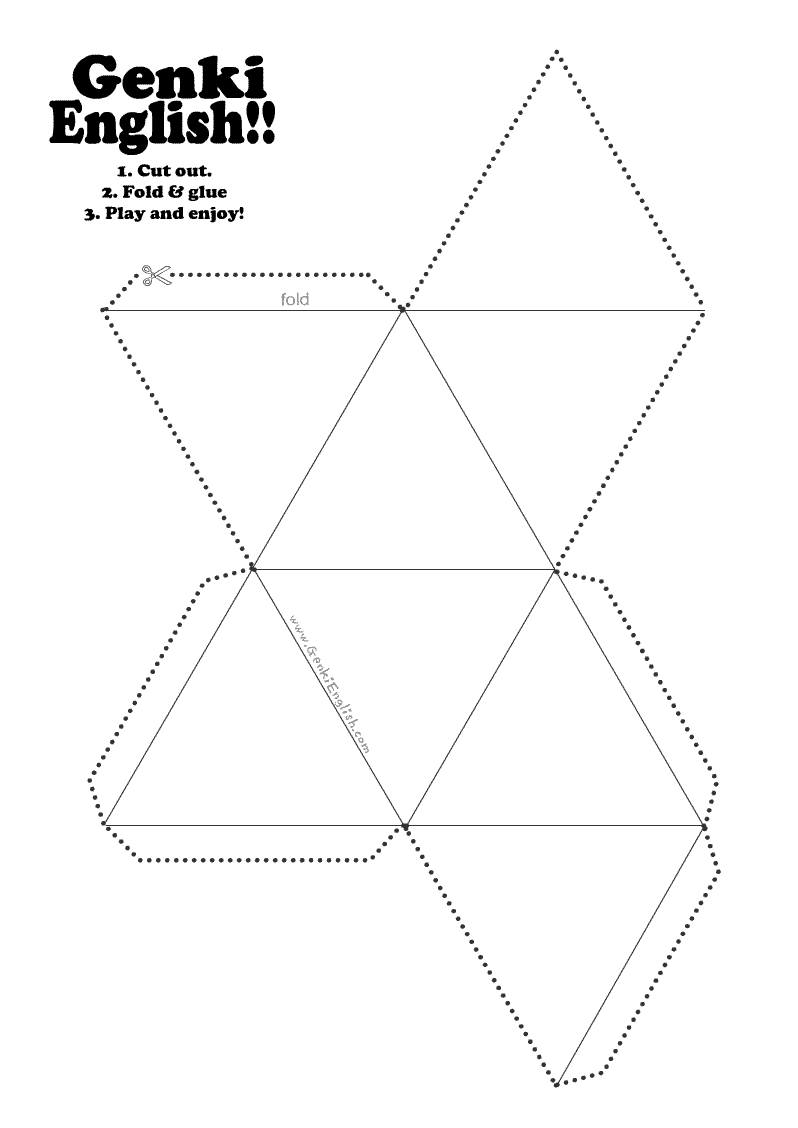 There was a request over on the members' forum for the template to make your own 8 sided die or dice. Here it is!
The pre-designed dice (with graphics already in) you can find on the right hand side of many of the songs pages e.g. click through from to the song you want from this page and then look in the right hand margin of each theme's page.
They're great for adding a bit of randomness to games, some craft English as you are making them and for kids to take home and show off to their parents.  Even really simple games like just rolling the die and saying the English are insanely popular with the kids!
Of course if you are in very large classes (say more than 30) then you're probably better just sticking with the normal no-prep class games you can find in the Lesson Plans Book.
Gaz has also been making some very cool colour versions,  would you be interested in having some of those on the site?