Merry Christmas 🙂   And here are the new Christmas worksheets for the vol. 14 Christmas Themes – including What does Santa do? & the 12 Genki Days of Christmas.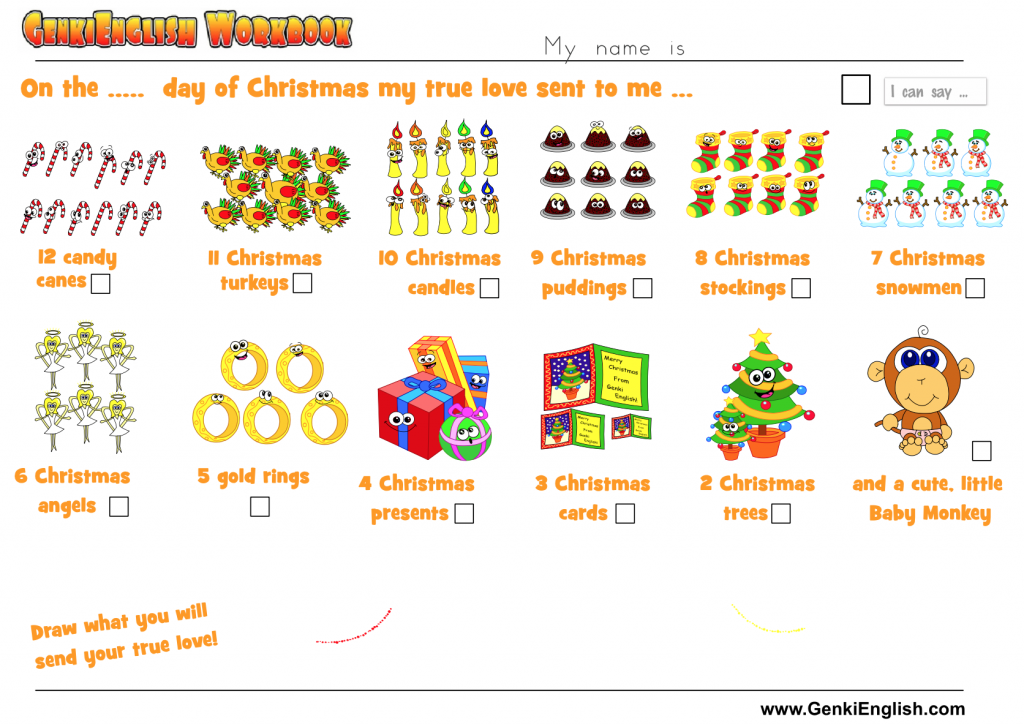 Or for those of you who teach Genki English with the same kids everyday,  check out Amye's Amazing Kindergarten Workbook: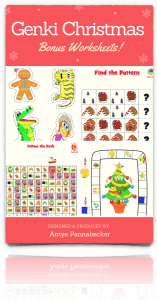 And of course all the Genki English Classroom Games, Songs & Lesson Plans are on the main Christmas Page.
Enjoy!
Be genki,
Richard