A very simple game from Mido this week, and it works great in making the kids laugh and getting them on their toes!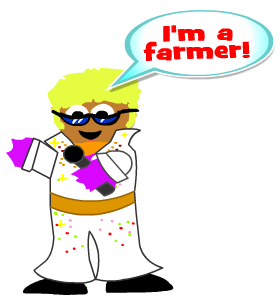 1.  The teacher says one of the todays words/phrases as a command e.g. I'm a ….,  I can throw or I like giraffes and at the same time does the gesture for a *different* word/phrase from today's lesson!
2.  If the kids repeat or do what the teacher *says* they are out and sit down!
3.  But if they do the gesture of and then say out loud what the teacher is *gesturing* they win and get to keep stood up for the next round! 🙂
Ninja Tip:  If you have a theme with a question and several answers e.g. What do you do?  or What's your favourite subject? get the kids to shout out this question before each round.
Ninja Tip 2:  Although younger kids will always want to win and continue to the next round, if you happen to be teaching zombified students in  junior high school do it the other way round, where they only get to sit down if they win (i.e. say what the teacher does, not what they say) but must stay stood up if they just repeat what the teacher says!
Simple, but very cool.
What do you think?  Do let us know in the comments!
P.S.  If you do like these games, please do share the link on Facebook or Twitter, the more people who read the blog, the more games we can put up for you! 🙂