Radically Improve your Teaching in just 3 Months:  The Genki English Teacher Training Academy. Registration is now CLOSED
Update:  Registration is now closed,  thank you everyone for signing up. This is going to be awesome! 
Are you ready to take your teaching to a whole new level?   This is how you do it!
Update:  Registration is now closed,  thank you everyone for signing up. This is going to be awesome! 
This is what you have been waiting for.   A brand new 3 month online program where you're going to take away all the stress and make your lessons truly enjoyable again.
Whether expert or new-comer you'll discover all the teaching techniques I have learnt over 25 years teaching thousands of people in many, many different countries.
This is for teachers of English to adults or children who want to dramatically improve their teaching skills.  If you don't like hard questions or hard work, this program probably isn't for you. 🙂
You have to get signed up before Midnight Wednesday 22nd February 2017.
I'm expecting a few dozen people, if 100 of you sign up straight away I might close the registration early.  (And this email will be going out to 17,000 teachers!)
Every week there will be a video module uploaded.   Topics include "early wins", "discipline", "teaching speaking and listening", "reading" and more.
And … each week for 9 weeks you will upload a 5 to 10 minute video of your teaching and I will personally go through it telling you what you are doing right,  what you are doing wrong and how you can improve it.   This type of feedback is invaluable.   And it is what makes the difference between "getting by" and really taking your teaching to a new level.
You will see amazing improvements in 2 to 3 weeks.   After 3 months your lessons will be unrecognizable.
The videos and feedback will be in a private Facebook group.  Make sure you can use Facebook where you live.
This is going to be awesome for your life, your time and your teaching.  But this is the first time I'll be doing this online so who knows what could happen! 🙂
I love awesome people who ask questions, say when they don't understand and take action when they do.  If that's you, welcome 🙂
Super Bonus Certification:
You've asked for it, so this course will be fully certified.   Not just a certificate of participation. When you upload one video of your teaching each week for the 9 weeks you will be a certified Genki English Teacher Training Academy Graduate.   Now how good would that look on your wall?
Super Bonus You'll Get Me:
Feedback is the key to teaching.  Just imparting knowledge anyone can get anywhere.    The really great teaching comes from the teacher listening to the students.  Seeing how they react.  What they are doing right.  What they are doing wrong.  And helping with the right knowledge and the right techniques at the right time.
That is what you get in this course.   And, as this is the first time I am opening this course to the general public, you will get this feedback from me personally.
In the future it will probably be my alumni students who will be giving you feedback.   But this time I will watch every video and I will give you all my feedback.
You will get the full 25 years of my teaching experience.  All in just 3 months.
The Awesome Contents:  
This is all going to depend on who signs up and what you want to cover, but these are the basics:
Intros + Basics:  All the stuff you should get in a TEFL program but usually don't
Discipline and getting a class of angels
How to teach speaking & listening
Planning an awesome 45 minutes lesson
Ninja Curriculum Planning
How to teach reading – in 5 minutes
Plus I'll make sure to cover all your questions and all the ideas in the free Genki English FAQs.    Ninja Tip:  The free course is for you if you don't want to commit to taking your teaching to the next level in the online Academy.
It's 100% Guaranteed
You know my work from workshops, TEDx, presentations for the British Council, US State Department, Universities and Governments around the world.
So that's why I'm fully guaranteeing the program.  If at any time within the first 30 days you feel I haven't fulfilled all my promises to you, just ask for a refund.  You'll get it, no questions asked: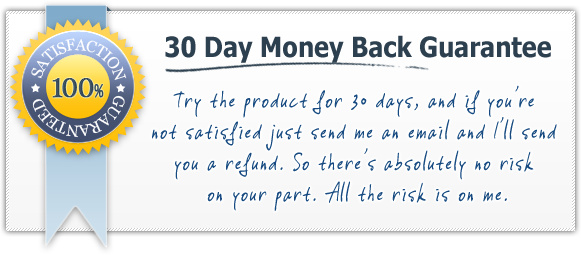 This is life changing
There is no other course like this.    And for many people it is life changing.    Here are just some of the comments from my live teacher training: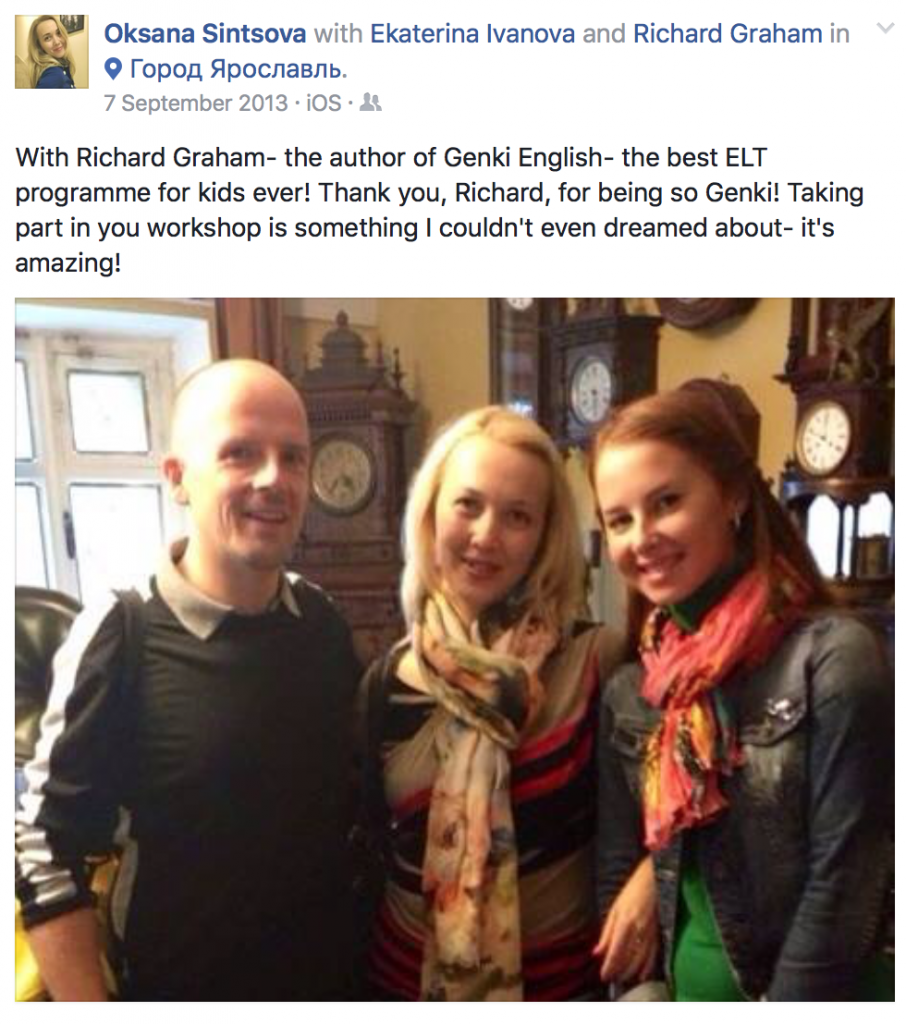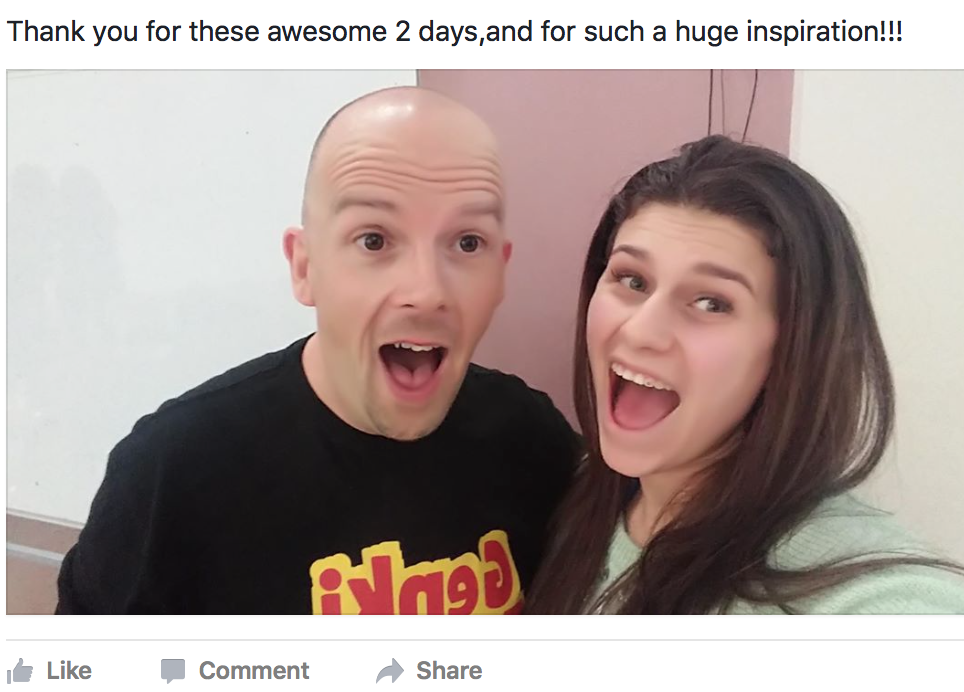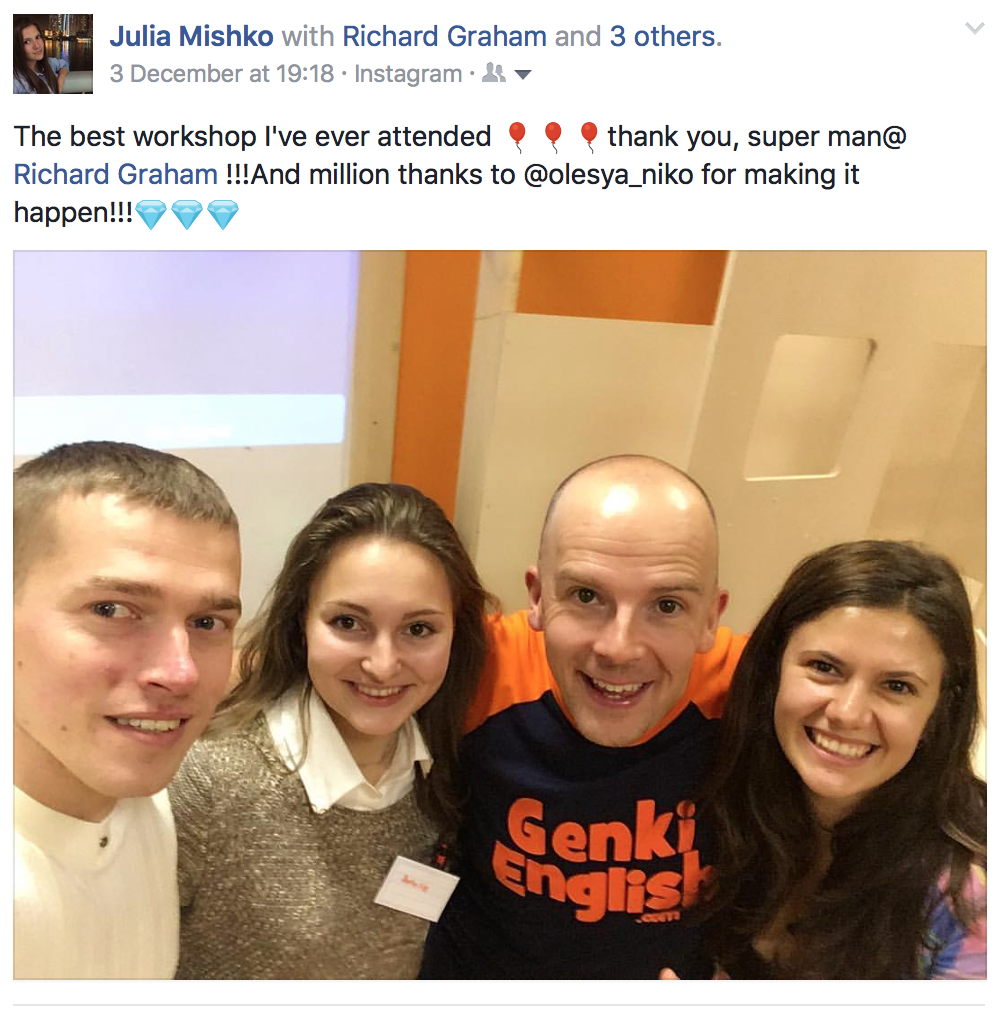 And these were just after 2 days 🙂
Just imagine your future …
Just imagine all your teaching problems lifted from your shoulders,  how would that feel?
Imagine being able to walk into any classroom and know that you've got this.
Whatever class, whatever age or level, you know you have all the skills, techniques and confidence to give those students the best lesson of their lives.
What would that be worth to you?
So join us now,  you will never make a better investment in your life, your profession or your career:
Update:  Registration is now closed,  thank you everyone for signing up. This is going to be awesome!