Over in the Teacher Training Academy we're getting to see so many amazing teaching ideas.
One of the great ones, broadcast LIVE from Italy, was this one from Kathy, the Mary Poppins Game.  The target language is weather and you play it in a similar way to the Nemo game, but with one very cool twist 🙂
1.  Everyone walks round in a big circle and shouts out "What's the weather like?"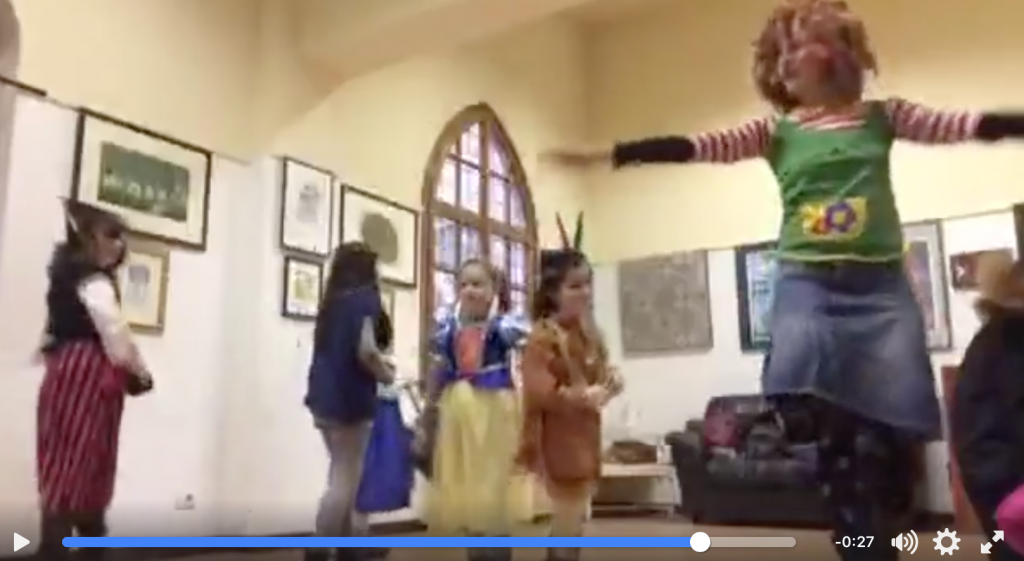 2.  One person shouts out one type of weather e.g. it's sunny, it's fine, it's snowy.  Anything except rainy!
3.  Whilst still walking in the circle everyone repeats this answer aloud whilst doing the gesture.
4. Repeat from step 1.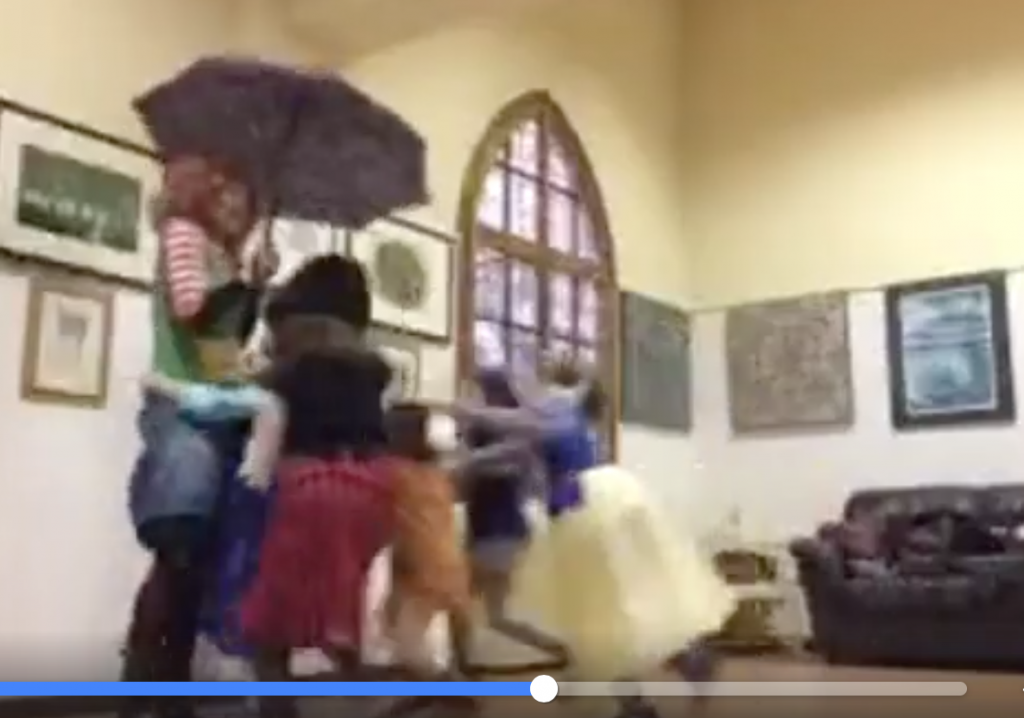 5.  But ….. if the weather is "It's rainy!"  the teacher pops open the umbrella and everyone has to rush underneath! 🙂
6.  Let a new person have the umbrella and start again.
Thanks Kathy, that's very cool!
Do give it a try and let us know what you think in the comments!