UPDATE:  I hope you managed to check out the video whilst it was free on the blog and managed to get lots of new students using the ideas.    If you want to check out the replay, it's now part of the bonus video collection in the Genki Business course.  Enjoy!
The best way to get new students right now is with Facebook Challenges.
However there are 2 very different types of challenges you must do, depending on your current situation.
I go through both of them in detail in the Facebook video here so you can choose the right one and get on your path to a full roster of new students!
The video will be available until Tuesday evening and then it will move across to the Genki Business group.  Enjoy!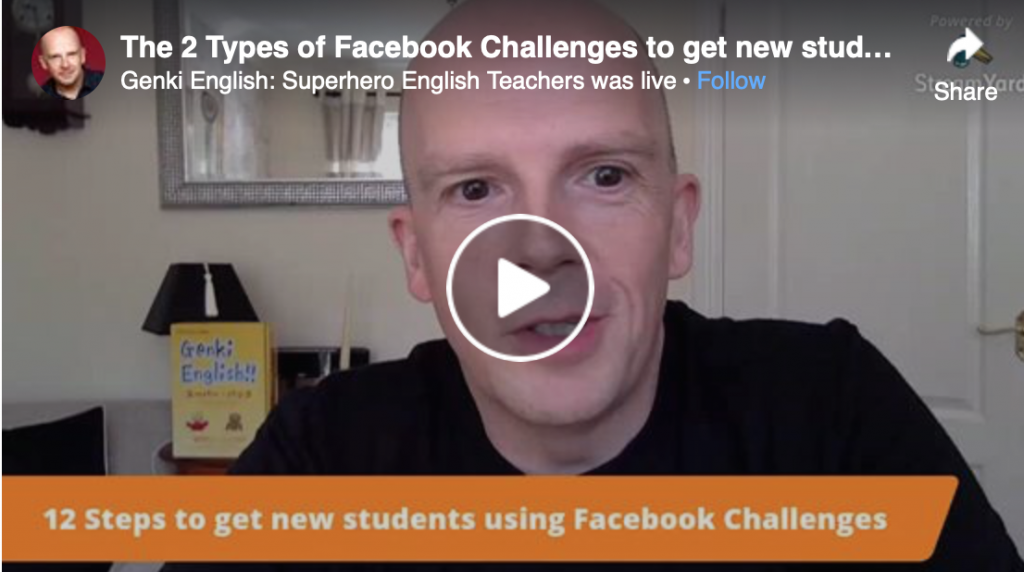 P.S.  The May 19th Mastermind I talk about is here and if you want to know more about the business side of teaching English, including all that pricing information,  you'll find that in the Genki Business Course.