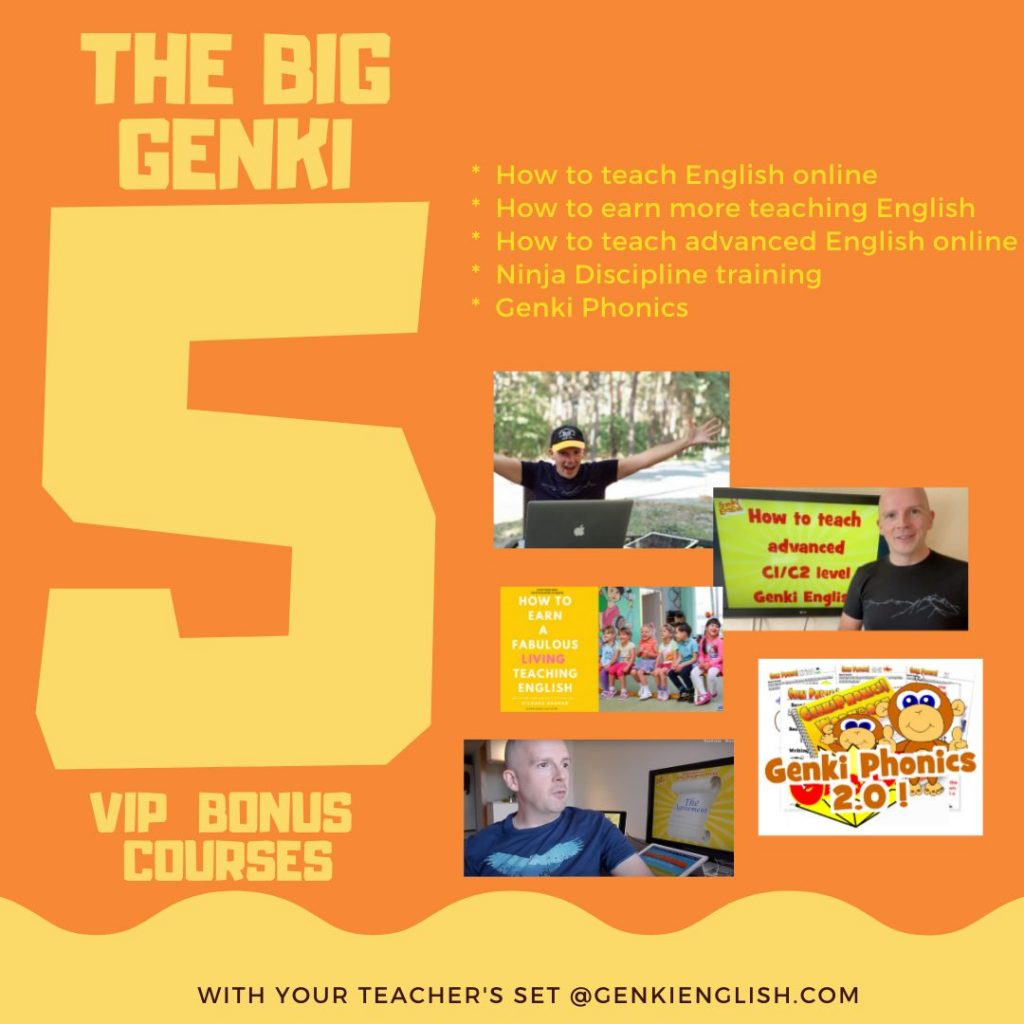 Is this enough to keep you going for now?   The "Big 5" VIP bonus trainings,  you can access them all from the VIP menu at the top of the page:
* How to teach English online
* How to earn more teaching English
* How to teach advanced English online
* Ninja Discipline training
* Genki Phonics 2.0
I don't think there's anything else you need right now, is there?
Enjoy!!
Be genki,
Richard
P.S.  If you're not a VIP yet, what are you waiting for? 🙂 ) Right now you can get lifetime VIP access, and all the bonus courses,  with the Teacher's Set. With the installment plan too there's never been a better time to jump on board.  )