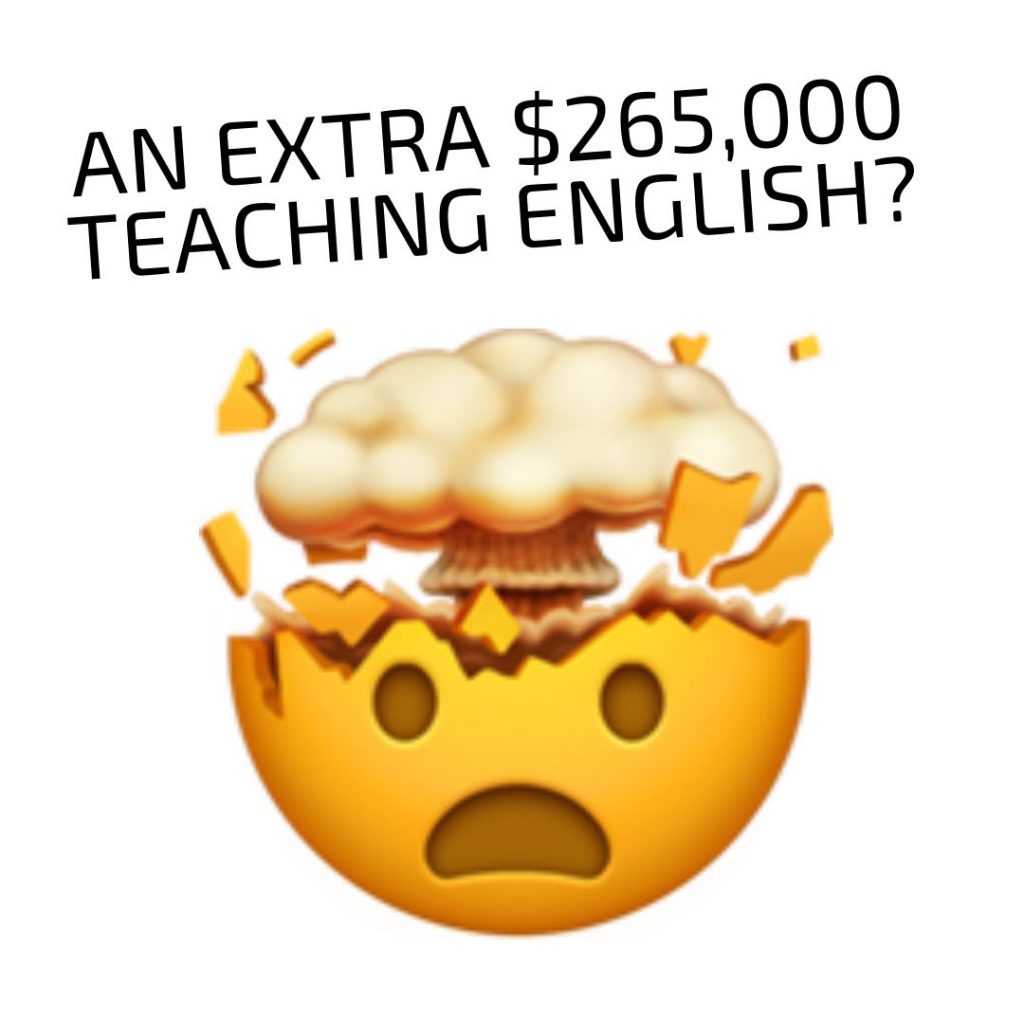 Over in the Genki Business group we've linked up to some training where the guy is taking small businesses with an average of $35,000 per year income (which I think is similar to most private English teachers, would you think?) and, by putting different systems in place, adds them, on average, an extra $239,000 per year in income.
My first reaction to that was "No way! That's Ok for him, but it's not possible for English teachers!"
We've been pushing the $120,000 per year model as being the limit for most English teachers, so to suddenly double it to $239,000 didn't seem possible.
So…. we ran the numbers to see if that was just a limiting belief that I was holding…..
Ninja Tip: This is always a good exercise to do if you find yourself reacting emotionally to big numbers!
Let's imagine you had 500 students (bear with me for a second!) and let's lowball it and say each one paid you $50 per month. ( In reality most of you need to be nearer $100 per month, but $50 makes the maths easier 🙂 )
That comes out to be $25,000 per month or $300,000 per year! Which going from $35,000 per year is an increase of $265,000 which is even more than this guy was doing!
And there are a LOT of English schools out there with more than 1,000 students.
Of course you don't teach all 1,000 on your own (only a crazy person would teach 1,000 kids at once 😉 ) You get help, and of course the best way is to not hire other teachers, but that's a post for another day….
So, here's today's question…
In order for you to reach and help more students, instead of $100,000 per year income, should you instead be looking at earning an extra $265,000 or even $400,000 per year?
Should I be aiming Genki English at getting you those numbers?
And, apart from your own emotional response to those numbers (be conscious of that!) is there any reason you can't make those kinds of income and help that many people?
Morally speaking, is there any justification for playing so small when we/you could be helping the world in a much bigger way?