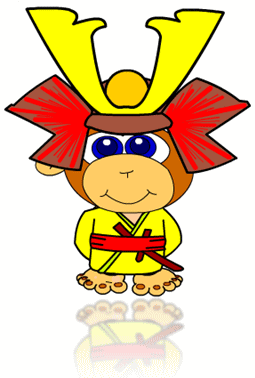 After the success of last year's  "Ninja Bootcamps" (basically where you get to teach in front of everyone!) I've decided to move all this summers' workshops to "Ninja" format.
Doing the 1 day workshops was fine, but the teachers who really weren't up to standard motivation wise I felt were really hindering you guys, the ones who really want to learn and improve yourselves.   So in order to get just the best teachers I could either jack up the price to be $1000 per person or go for the 2 day commitment side of things.
So if you still think you've got what it takes, join us!  Here are the details for the Japan gigs and hopefully I'll have details of one in Russia and other countries soon.  If you want one in your country, put up a request in the comments!
Full 2 Day Ninja Bootcamps!
Okayama June 18th + 19th
Tokyo July 23rd + 24th
Fukuoka July 30th + 31st
Nagoya August 20th + 21st
Get all the black belt, ninja Genki English techniques for teaching English!
Tons of Q&A, stripped down easy to understand theory & all the very best games, songs & ideas.
Plus real practical sessions of you teaching!
You get ripped to shreds, sorry "constructive advice" to take your teaching to a whole new level.
You can't get this anywhere else.
If you want the excitement and energy back into your teaching, this is for you!
Numbers are very limited (Max 20 teachers) so reserve ASAP.
Okayama City Tadasaki Bunka Center June 18th & 19th
Tokyo, Akebonobashi July 23rd & 24th
Tenjin, Fukuoka August 30th & 31st
WINC Aichi (Near Nagoya Station) August 20th & 21st
Price: 18,000 Yen per person*
Reservations: by email
(* If you buy a USB or 10CD Superpack or 15CD Student Pack on the day you get a 9,000 Yen discount)
P.S.  Or if you're a bit too wimpy for the full Ninja experience, try the 2 hour Vol.11 Presentation on Jul. 10th in Fukuoka or my lectures at Seigakuin University near Tokyo on July 16th! 🙂