We've got a great guest post today from Connie in Shanghai!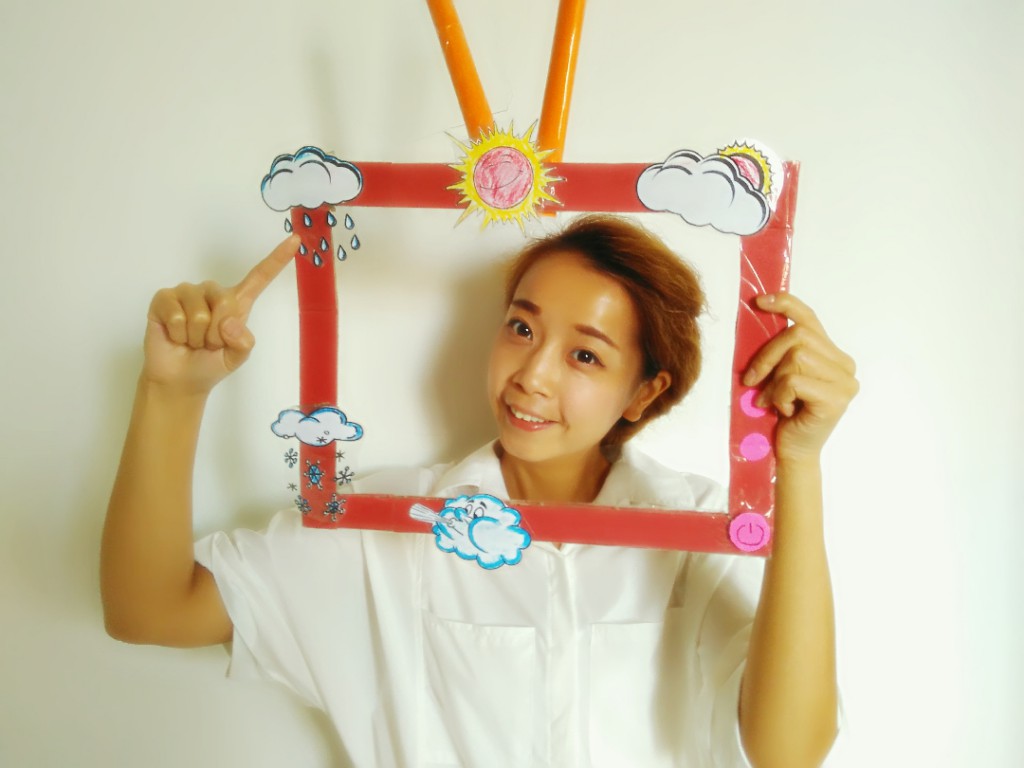 I'm an English teacher from Shanghai, China. I just read the teaching ideas the other teachers shared on your website, and I'd like to share how do I teach the lesson of WEATHER.
First of all, as an ESL teacher, to help kids understand what you are teaching about is very important (we are not allowed to translate a lot in class), so a situational approach is the best way to make teaching easier.
For teaching WEATHER,what I usually do is to use videos to show them what the different weather looks like (it's much more fun than to just show them the flash cards e.g. rainy, sunny, windy, cloudy  ).
And I tried to give them more senses while they were watching the videos,such like turn off the light while they were watch CLOUDY, or sprinkling water with a spray bottle behind them while they were watching RAINY…Try to make the 4D effect.
When the kids know how to express the different types of weather, I would ask them to take turns to do the WEATHER REPORTER drama. The one who comes to the front has to hold the TV show frame above, the others ask him/her "What's the weather like?" or "How's the weather, XXX?", then he/she has to pretend to be a weather reporter to introduce the weather and maybe also give some suggestions, such like "It's cold, you should wear a jacket".
I have to say the kids in my class are all love it, they all enjoy building up self-confidence by giving a presentation, and this could help them to start active learning.
That's all about my teaching plan, hope you can help me to share it with more teachers online.
And thank you for building up such amazing website for us, I really enjoy it!
And you can find Connie's blog here.