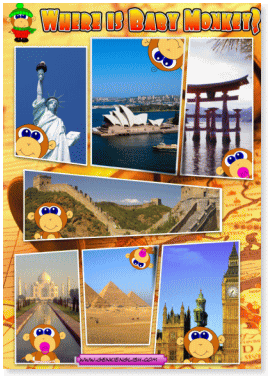 Baby Monkey's proving really popular, so to cheer up your Monday morning, I've made you a poster to link Where is Baby Monkey? with the Where are you from? countries. And I guess you could even use it to ask Can you speak…?
I hope you like it, it does look rather nice when printed out!
Baby Monkey also appears in the following themes:
1. Baby Monkey Family
2. Where is Baby Monkey?
3. Winter Clothes
As well as making cameo appearances in:
1. Disco Warm Up ( Extended Mix)
2. Excuse me, are you…?
And maybe more?
Gaz has also been busy at work on some coloured clothes you can clip on Baby Monkey. They work great for mixing the colours and winter clothes themes.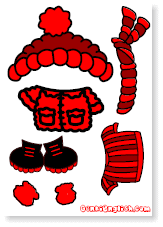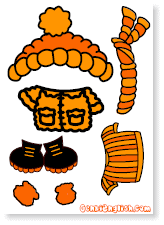 Gaz is also working on some summer clothes so if you have any requests then write them in the comments below.
And what do you think of the poster? If you find it useful I might have a few more to bring you!