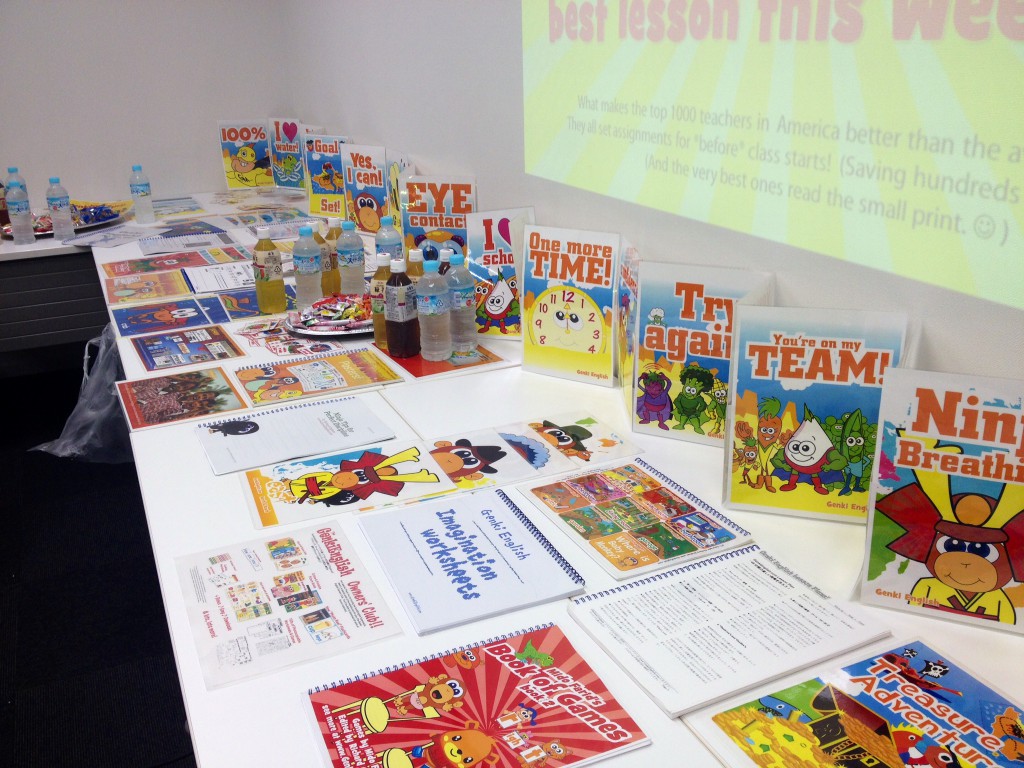 Just got back from a massive 3 day, 3 city tour of Japan.  Totally shattered but fantastic teachers, some of the success stories were amazing!
I'll write up more soon,  but a quick tip today from Ken in Tokyo…
If you're having problems explaining to parents just how good their kids will get in a way the parents understand,  emotionally resonate with and get impressed by …. he tells his parents:
I can promise you that if we work together and your children come to my classroom,  they'll be speaking better English than the local Junior High School English teachers!
Now those of us in the know know that this is an unbelievably easy target to achieve, but to parents it sounds *very* impressive! 🙂
I've got a ton of tips, stories and more like this from teachers who've gone from zero to having waiting lists of students – as well as parents almost begging them to raise their prices! – so if you join a workshop, definitely join in the lunches and dinners too,  that's where the real action is! 🙂
Thanks again to everyone and I'll write up everything we did as soon as I work through my email inbox!
Be genki,
Richard