Here's a really simple and fun Christmas game!
1. Play some Christmas music as the kids dance around the classroom.
2.  Stop the music.
3. The kids have to shout out the question you want to practice,  "What would you like for Christmas?" is a great one or "What can you see?" or "What do you have?" etc.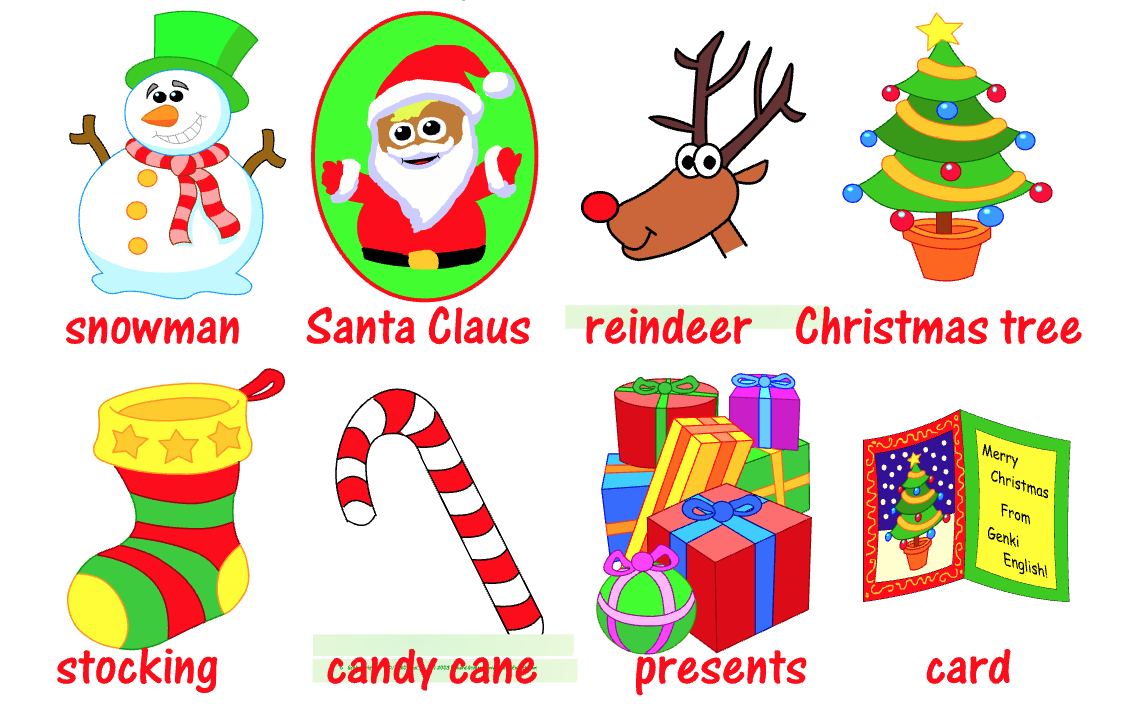 4. You then shout out a Christmas object from the Genki Christmas or Let's decorate the tree lessons e.g. I'd like a Christmas tree, I can see Santa, I have a candle etc.
5.  The kids all have to repeat the word/phrase & make their bodies into this object and FREEZE!
6.  if anyone moves before the music re-starts they are out!
7. Keep going till just 1 child is left 🙂
Enjoy!  And you can find lots more games on the Christmas page here.