I'm not sure if Hugo is psychic or just reads your comments  but in any case he's got perfect timing with the new cover for the Christmas Workbook sheets!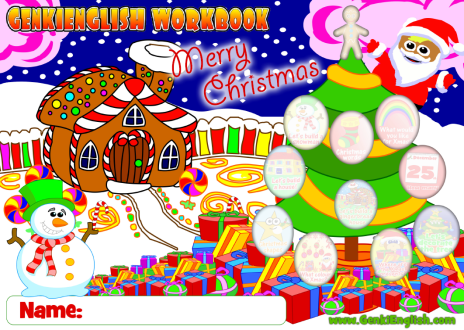 Ninja Tip:  Remember these are the review sheets you give the kids to take home and show their parents.  You can find all the other workbooks on this page.
And Margit also wrote in to ask for a Homework Calendar for next year.
We also added in another circle for "Phonics" so your kids can get homework points for reading homework too if you are that far along the curriculum.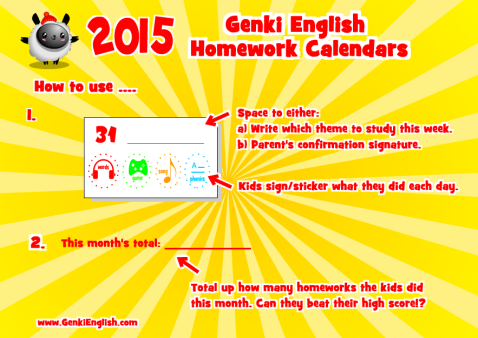 I'll also, fingers crossed, be opening up the Software Homework Programme to new participants, for a few days, sometime later on this month.  (Provided I get through all my other work!)  So keep an eye on the blog.
Enjoy and do let us know what you need next!
Be genki,
Richard