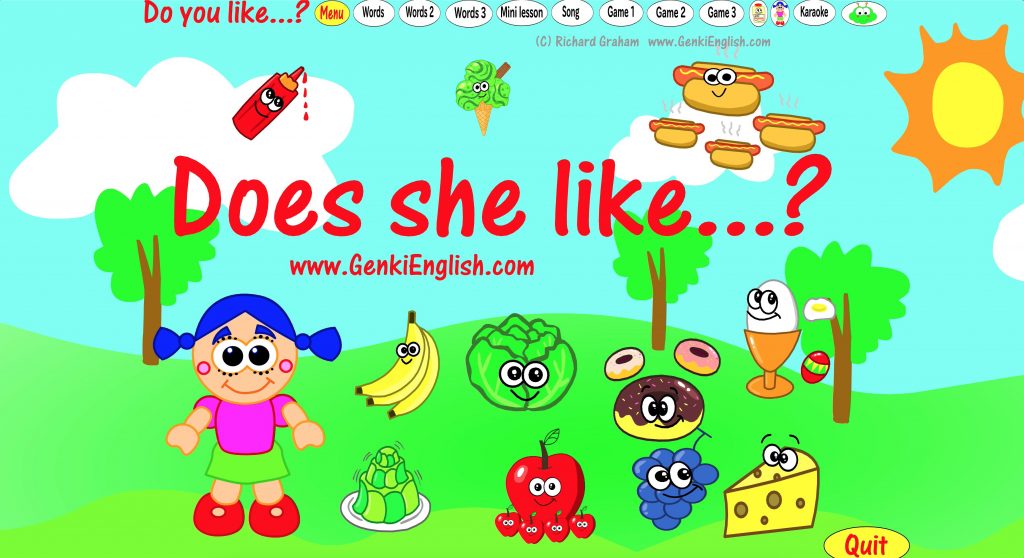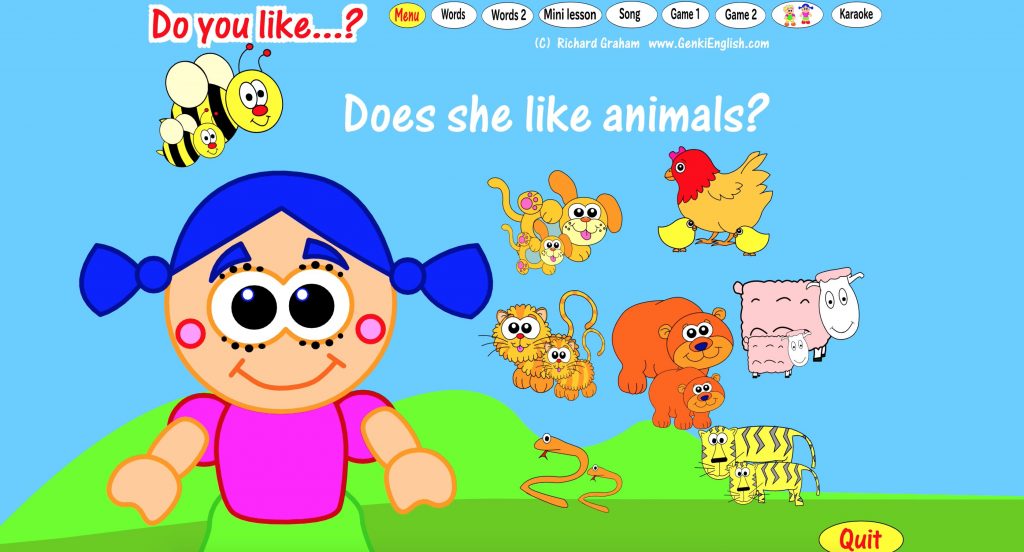 On yesterday's Q&A call (well worth a listen!) Julie asked about a "Does she / Does he" version of the "Do you like…?" lessons.
It's always great to get requests so I tried it for the "Do you like animals?" lesson and I think it worked out quite well!  (Sometimes they do work out well, sometimes they don't but it's always best to try!)
The student sets are all being updated now and for your Teacher's Set, here are your updates:
1. Back up your computer (because something always goes wrong somewhere)
2. Right click and download:
Do you like food update
3. Save the file into your Genki English software overwriting the existing file.
As always with these free updates we can't provide free tech support to go along with them but do check over in the VIP Facebook group if you have any problems!
And if you have other requests for different Genki English versions, remixes or indeed new lessons that you need to teach, let me know in the comments and I'll see what I can do.   Sometimes they can take months or even years to get right, but sometimes we also get lucky and I can get them out there with just a few days work!
Be genki,
Richard