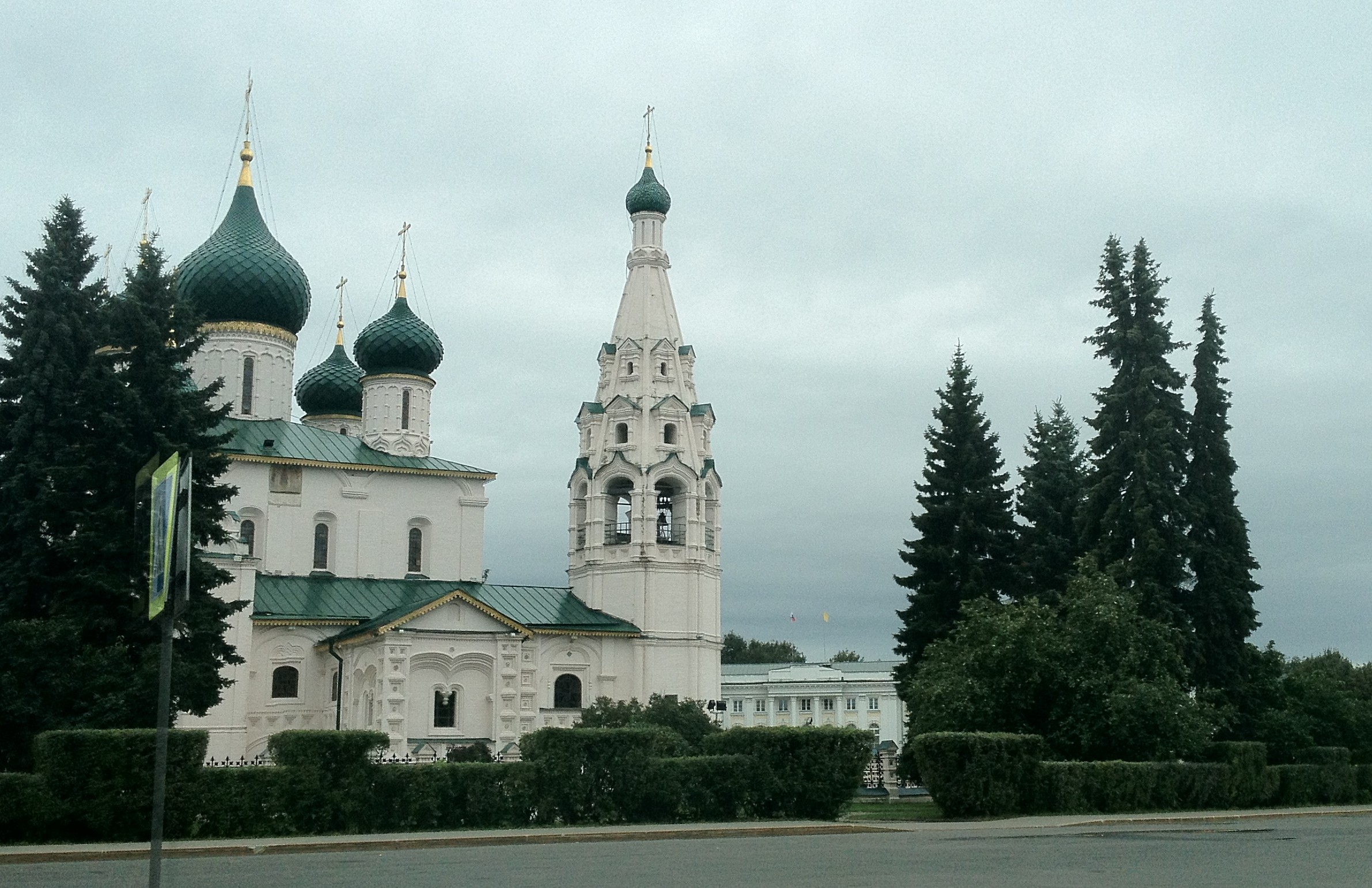 Today was the first day of my first visit to Russia – very exciting.
I arrived in Moscow at 8:30 last night, then it took till 4:30 this morning to get to Yaroslavl.  Then up again at 8!
The main two day workshop is tomorrow, but seeing as so many teachers had flown in from so far away (one teacher came from 1000km away, 2  took a four hour flight and one of them even came from a different country just for the workshop – thank you!!) we had a mini "preconference" this morning.  And they were fantastic!  It's amazing to be helping teachers who know more about Genki English, the blog – and your comments – than I do!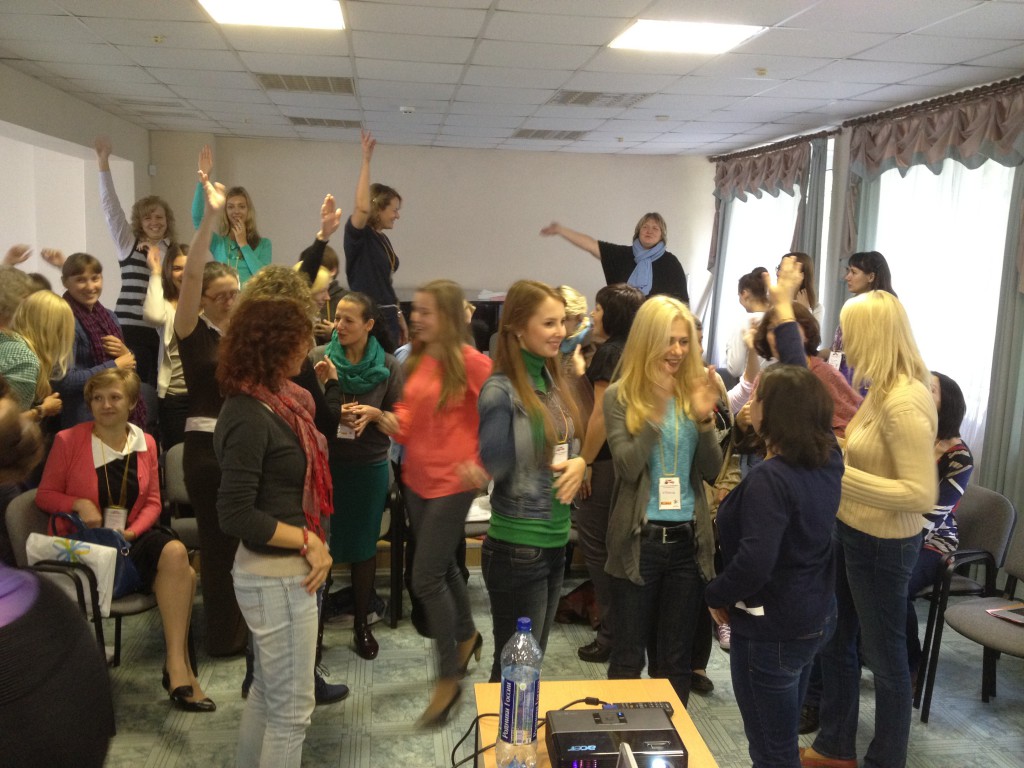 So we had a fantastic session with lots of great questions, lots of bonus talks on marketing and lots of great requests for tomorrow.
Then after my first Russian meal – not bad at all  – we went for a tour round the town.   Travelling to so many different countries, it is always amazing to be able to see history through so many different eyes.   And yes, those of us living in Westernised countries do have it so easy.
Demo class!
Then it was demo lesson time.   If any of you have found yourself thinking "just a minute, what on Earth am I supposed to do here!" before a lesson, well that was me today.    We did plan it as a follow up to the summer camps they'd had with Genki English.  But as we all know, the best plans never survive first contact and we actually had a huge bunch of brand new kids turn up too, with their parents.   So I had to balance everything, along with making sure the organisers could see that I vaguely know what I'm doing and that the new parents would hopefully sign up for their course!
Luckily it went well, and the sound system coped with all these very genki kids.
I can't do English!
And best of all one of the kids, in the game, said in Russian "But I can't do English."   Perfect!
So I crouched down next to him (so your eye level is lower than his), asked him why (with translations of course) and he said it was because he wasn't good at English.
So, as per my usual recommendation to you guys, I asked the rest of the class if they thought he was good.
They didn't know him of course, but one of the main points of Genki English is building up this team spirit.
So they all said "Yes"  to which I did a few "sorry?"s and then asked if they thought he was really, really, really, really good.
To which they all said "Yes!" then I asked if he was an English Superhero (we'd done the superhero song just before) to which they all said YESSSSS!!
And you know what, after that he just took a big deep breath, and still terrified to death he said all his lines in English, all with a perfect accent!
You can imagine the size of the smile on his face when he said that.
This was just what I wanted to show the teachers, and parents of course, that it's all about building a team of kids who support each other and help each other out.  Many teachers would have just left him to not say anything,  but in situations like this it always pays to take the time and let the shyest kids know that we really are rooting for them.
So then after dinner I bizarrely found myself in a Russian Martial Arts class – don't ever mess with a Russian who does this! – and finally, after writing this blog it's time to crash out.   And we haven't even started the workshops proper yet, that comes tomorrow.