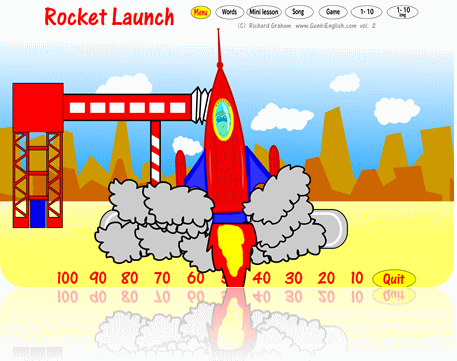 I've just put up some software updates into the VIP Forum.
CD2's Rocket Launch:  New graphics (see above!)
CD3's Adjectives: Added the "Guessing Game"
CD3's Months of the Year:  Added the "1st, 2nd, 3rd" song
(These updates are also in the new Download Pack)
Whilst you're over in the forum please do say "Hello"  It's a great place to chat and exchange ideas.
Plus if you need anything making, new songs, new graphics, worksheets etc. you can ask us over there and we'll try our best.
It's like your own personal Genki English!
Enjoy!