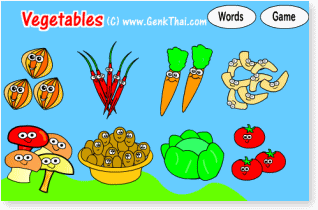 Want to learn Thai online for free? Genki Thai is finally here: www.GenkiThai.com Perfect for your next holiday to Thailand!
A lot of Thai materials sound really, really boring so I've made it as Genki as possible, with of course keeping the tones correct. If you fancy a challenge there are 11 games online now with a new one (and some graphics updates) to come each week.
Here are this week's other updates:
GenkiJapan.Net is a set of new Japan culture, food & calendar videos
Talking Parent & Child English is Look at the bubbles
LearnJapaneseFAQ is After Pimsleur, what next?
And finally my Video Lesson for the Week is from Shinjuku station.
Wow, I am working on far too many sites! If you like any of them I'd really appreciate any help you could give in spreading the word to other people. Either on discussion boards or emails with friends, the more people who know about the sites the easier it is to make new things and to learn new ideas we can all use in Genki English. Of course telling other people on blogs or forums about Genki English is also very much appreciated and helps us all!
Finally the comment competition winner for February, chosen by random.org, was…. Julian-K!
I think we're going to end up with people winning twice at this rate so all you lurkers out there (and regulars of course!), try commenting, it's free and you might just win!
Anyway, enjoy www.GenkiThai.com it's the next best thing to being here!