UPDATE:  Thank you everyone , Vol.13 Beta Test applications are now closed and vol 13 is now on sale! 🙂
Thank you to everyone who took part, please do keep your comments and feedback coming below!
===========================================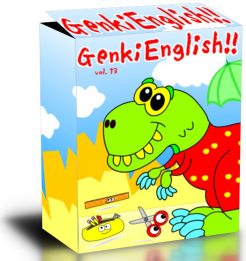 The vol. 13 software is now ready for VIP beta testing!
What you get:
1. You get to have the vol. 13 software before anyone else.
2. You get to use it in your classes before anyone else
3. You don't have to pay for it.
4. Unlike Microsoft who make you buy the product once the beta test is finished, if you make a comment on the blog you'll be free to keep it as long as you like!
.
What I ask in return:
1. You play through all the songs, mini lessons & karaokes for every theme
2. You play around with the "words",  game and "words 2″ sections of each theme.
3.  Tell me on the blog if there are any mistakes/things that don't work.
That's it, really simple! It will probably take an hour or so to do.
At this stage it's things like spelling mistakes, typing mistakes, buttons that make the wrong sound, crashes or buttons that don't work type mistakes that I'm looking for i.e. real mistakes.
It's unfortunately a little too late for things like changing lyrics, pictures etc.! Sorry!  Once you've gone through everything, setting kids loose on the software is always the best test!
Stress Free
UPDATE:  The Vol.13 Beta Test is now closed,  you can now (or very shortly!) purchase the vol. 13 pack here!
Then please make all your comments/mistake finds on the blog here so I can keep them all together.
Even if your comment just says "everything is OK!" although if you do have any words of praise that would also be great to hear – it has been a lot of hard work to make this for you!
Thank you so much – having you all help testing this saves me so much stress!
And of course a huge thanks to Alyssa, Mark, Jennifer, Liz, Kim, James, Gaz, Andrew, Suzie &  Rick for all your hard work on the software!
Be genki,
Richard
P.S.  Get your download early, there will be so many people downloading (thank you!)  that I might have to close it down early if it crashes the server.
P.S. If you're not a VIP member yet, if you buy your Download Pack right now you might still get your vol. 13 if you rush, rush, rush!
P.P.S.  Just out of interest, after going through everything on vol. 13 and seeing how much there is there, how much do you think I should charge for it?  Forgetting about all the other Genki English prices, just based on your running through the beta test, how much would you think it is worth to you?