UPDATE:  And these workshops have all finished.  Thank you to everyone who came and joined us!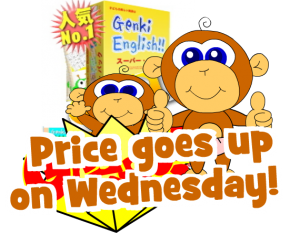 Just a friendly warning that the discounted prices for the workshops in Italy, Slovakia & Ukraine run out on April 30th.
From then on the workshop prices go up considerably – so do get your payments in ASAP if you can.
( Hopefully you've heard from Monica, Nataly & Ann with how to pay, let me know if you haven't.)
Amazing!
So far I've been blown away by
a) How many teachers we've got flying in from all over Europe and
b) How many *amazing* teachers we've got coming.  It really is going to be a rockstar festival!
I'm busy preparing lots of new material for you (there might be a few song premieres going on there!) plus of course I'll have all the solutions for all your questions and a ton of amazing games, activities and short cuts that will turbo charge your teaching to the next level!
I'm really looking forward to seeing you all there,  my flights are just about all booked now, so get your tickets finalised now and off we go!
Be genki,
Richard
P.S.   I've had people ask if there are tickets still available.  I think there are (especially in Italy where we've moved to larger facilities) but just get in touch as I'm not sure when you'll be reading this.  Dates are:  Italy May 17th/18th,  Slovakia May 23rd/24th, Ukraine May 31st/June 1st.
P.P.S.  For those of you in Asia, we're also looking at maybe adding another date in Osaka on July 21st.   There's an international airport right nearby so if you would be interested, do let me know!
And here's a little taster of what to expect with some of the 1000s of teachers who have loved Genki English workshops around the world!