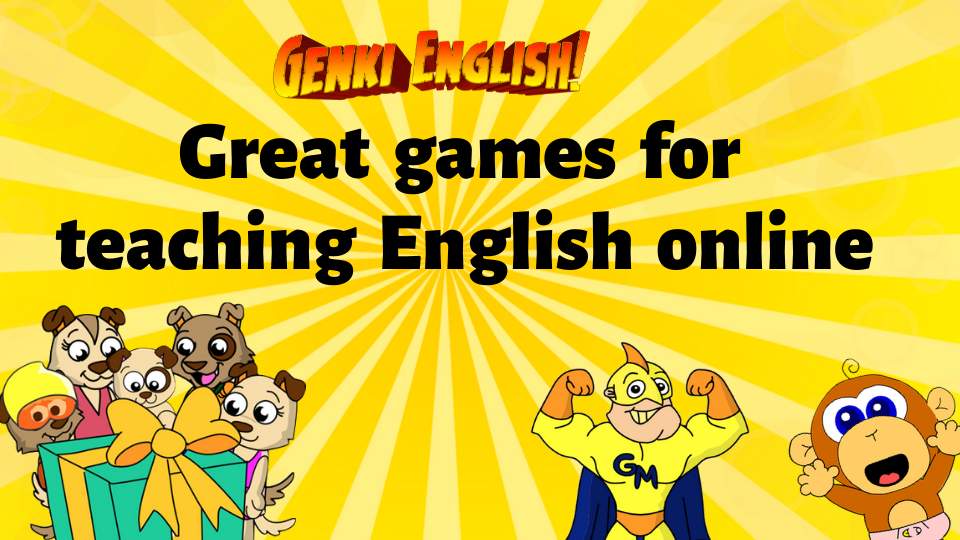 With just about all the world moving their lessons online this week we've seen 3 distinct phases:
Stage 1: Fear
"Ah, I have to go online what if ……"    Luckily quarantines, isolation and lock downs seem to have quickly cured this.  The motto is "Don't overthink, just do."  Plus of course looking at the Herculean efforts of doctors and nurses show that whatever we as teacher have to go through it is nothing compared to the courage they are showing.  Courage = fear + doing it anyway.
Stage 2: Fun!
"Wow, this online thing is actually more fun than real life lessons!"  We've had some amazing photos & videos in the Facebook group from teachers who were terrified of going online last week but did it anyway and found out the kids really, really love it.   Cristina also showed some really amazing fun ways to liven up the lesson in the "How to teach on zoom" Facebook group call we did the other day and it has been so wonderful to see so many of you helping each other out.   Thank you all so much.
Stage 3: I need more games! 
The latest stage we've seen is that because online there is nowhere to hide, the kids work through the material so quickly (particularly if you are flipping your classroom) that you quickly need more materials and ideas.
I was planning to put together a list of "great games to use when teaching online" however …. we've found we already have it 🙂
What we've found is that with just a few twists of creativity, the recommend games for each lesson in the Genki English curriculum (or here for VIPs) work really great as they are, for most lessons we don't need to change anything.
So ….  instead of a list of what games DO work,  instead work through the curriculum lesson plans (or here for VIPs) using the "recommend games" as usual and then let me know if you find any lessons where NONE of the games that work online.   Then I can let you know and add some suggestions to the online lesson plans.
Does that sound OK?
Looking at the positives of this I think this is going to be really wonderful for kids' education going forward.
Plus of course Genki English has always been a respite of fun amongst what can often be a dreary day at school for most kids.
And right now we're going through the medical and economic consequences of what's going on in the world and very soon it's going to move into the psychological stage with kids having to deal with staying at home, stressed parents and, sadly for many, trauma.
So let's continue doing what we do best, giving wonderful, genki and fun lessons to all our students (and ourselves) so that they can get at least one hour a day or week to relax and smile and learn and take a break away from the cortisol fueled world we are seeing around us.    Stress + rest = growth.   Let's make sure we take the rest too.
Everything has now changed.
And everything is still the same.
Let's do what we do best to help support the other people in society who are doing what they do best.
Be genki,
Richard