Some spooky Halloween storytelling today!
First of all for B1/B2 level there is the Halloween Story Guide on Page 75 of the VIP Storytelling Course Slides: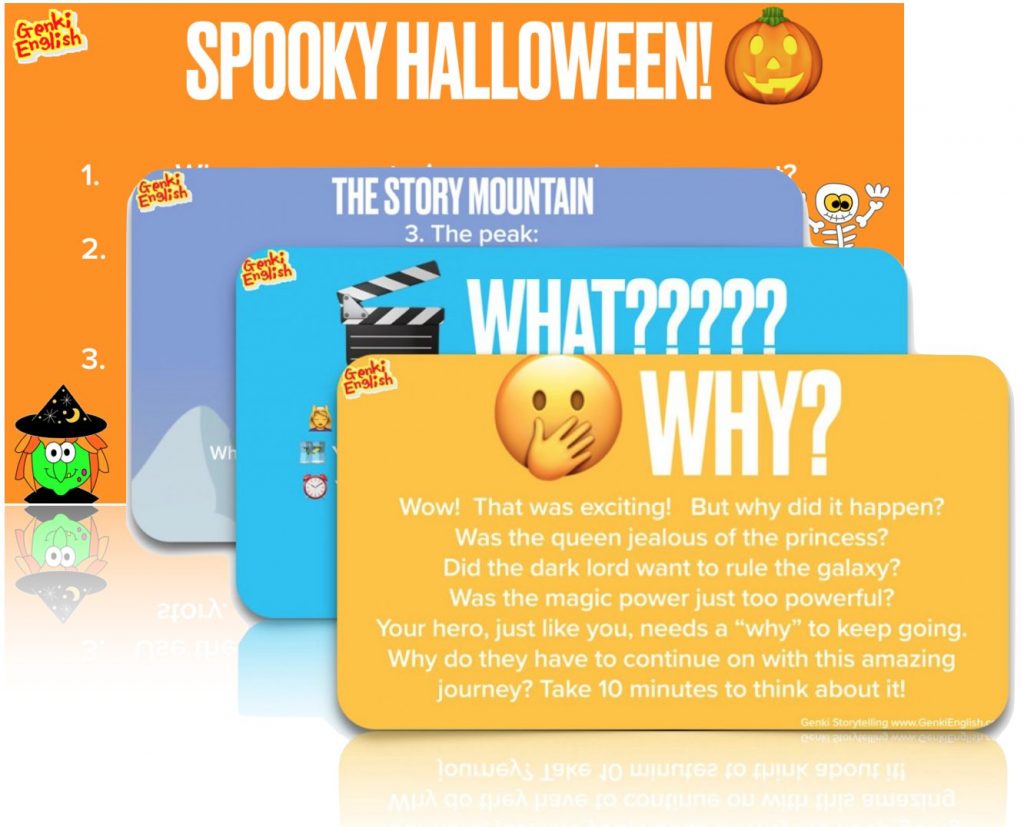 Ninja Tip:  I'm thinking of uploading the video training I did for the Storytelling course,  would that be of use to you?  Let me know and I'll see what we can do!
And to avoid the "blank page" syndrome,  here are some Genki English Dice from the Trick or Treat, Happy Halloween and Where is the spider? lessons to help kickstart the stories – kids LOVE these!!!   The kids roll the die then use the ideas in their story.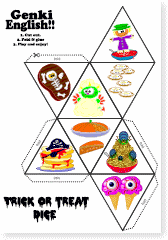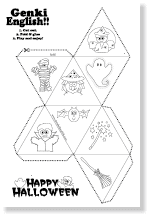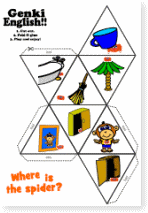 Enjoy and I look forward to hearing all your spooky – or maybe not so spooky – Halloween stories soon!
Be genki,
Richard
P.S.   There are also Halloween Pages Imagination worksheets too – these can also be great for kickstarting new stories from kids & adults alike!