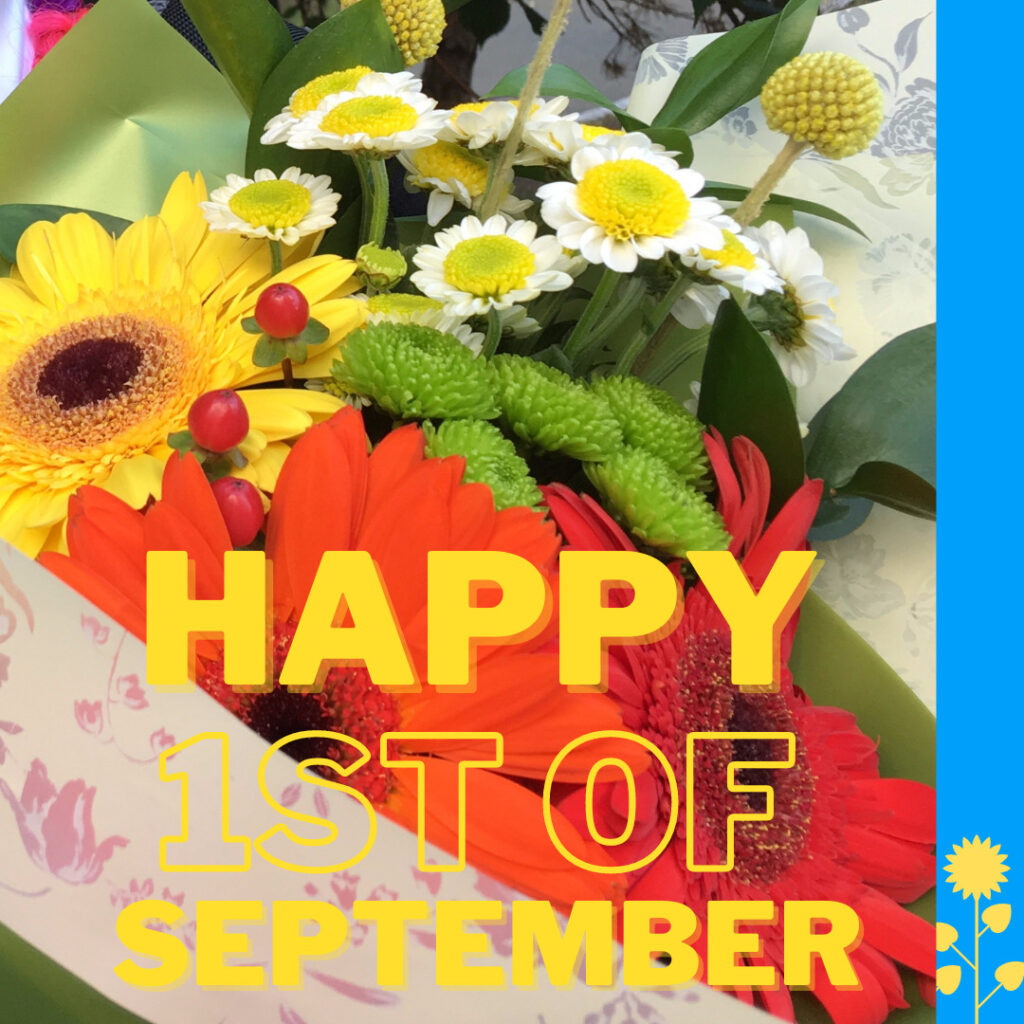 Happy September 1st!
🇺🇦 September 1st is one of the most important days of the year in Ukraine. It's the day kids start school and they do it with style. The kids get flowers, the teachers get flowers and families go out for nice lunches in the beautiful weather. (Winters are full on winters, but the summers in Ukraine are warm and sunny like the French riviera!)
Of course this year is different. Russia has bombed our schools (Russia bombed my own daughter's primary school), millions of kids are scattered all around Europe and teachers are having to plan food & water and power banks for lessons underground in bunkers.
But this is Ukraine.
Just as the government apps have revolutionised Ukrainian bureaucracy (Ukrainians in the EU can't believe how everything is done here, in Ukraine everything, passports, driving license, car insurance, everything is all in one super efficient app!), now is a chance we can take to move Ukrainian education up and beyond anything in any other country. What do the kids really need? How can we help the kids learn more, more easily and more fun? Even with everything going on, how can Ukraine build a new, better education system, one that is better than anywhere else in the world? 3 years ago if we'd have asked the IT guys and girls to help, they'd probably be too busy. But now if you have an idea and you asked the IT guys and girls to volunteer some time to help Ukrainian kids, they're all going to say yes!
So as teachers, what are your big dreams for what and how education can be? If you could wave a magic wand, what would you love the lessons to be truly like, even better than they ever were before? This is the time we can actually make it happen – everyone is on your side!
I wrote in my journal about my family getting out of Ukraine and how over the past few years Ukraine has developed so, so much. Every time I went back it was leaping further and further into the future, way beyond most other EU countries, at Christmas this year it really felt like "Singapore in the snow."
Singapore has one of the best education systems in the world. So, how can we make Ukraine's even better? Go on, you've proved this year that there is nothing the Ukrainian spirit can't take on, even with everything happening, as teachers let's get the Ukrainian kids the best education in the world, way better than everywhere else, in every way possible!
Genki English Rule No.1 – You can do it!