Want to help change the world?  
The other day I was listening to the Tim Ferriss podcast  with Tony Robbins (Tony Robbins!) and Peter Diamandis about their new $15m X PRIZE.
The first $10m Xprize was to put people in space.  Sir Richard Branson bought the company that won that X Prize. ( The same one that sadly crashed last week,)
Now of course if you do something as hugely successful as that you want to do it again.   So they were searching for the next big X Prize.
And the whole point is that it has to be something huge for humanity.
So what is the next big challenge for the world?
Health or medicine?  Hunger or feeding people?
Well what they came up with is ….. literacy.
There just aren't enough teachers in the world to teach everything.
And that is their next X Prize, to create an android app that will let millions of children around the world learn to read in 18 months.
Now I'm sat there thinking,  "There must be a catch somewhere.  These are big, huge names involved with this project. Way, way, way in a totally different league to what we live in."
But the more I listened the more it sounded like what we do everyday.
With Genki Phonics I designed it to be exactly for the developing communities they are talking about.  I simplified everything down to just one piece of A4 paper and we got the results in Tanzania in 6 weeks, not 18 months.
And I guess I'm probably the only person to have English learning software on an 800,000 tablet project in a developing country.
And of course we have you guys, some of the best teachers in the world in the Genki English community!
I'm still thinking I must be missing something, that there's got to be a catch somewhere.  But doesn't this sound like something we can do?  Or am I just being silly?
So I'm writing this blog post as a quick brainstorming session, to see if this is something where we can contribute, to see if this is possible and I'd love to get your feedback.
What we have to do.
Having a look through the guidelines it looks like all we have to do is to make an app of the Genki Phonics programme.
To basically get the app to do the part that the teacher currently does.
The meat of "reading" is to see the letters, sound them out and make sense of what they say.
(As you've seen in my phonics workshops the sounds don't come from the teacher (or the app), the key is that the kids see the letters and sound them out themselves.)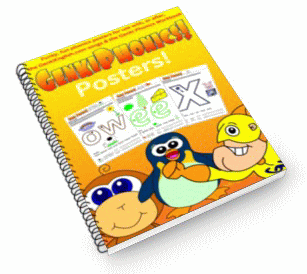 So I'm thinking we just need to show the kids the letters, words, sentences then stories from the programme and the app listens to what they say.
The X Prize say they want the app to be used for several hours a day.  So I'm guessing that we need some form of game mechanic to keep kids addicted (like with the current Genki English games?)
So how do we do this?  How do we take the Genki Phonics and make it into an app?  What about the gestures?  Or pictures?
(One other thing is that the guidelines don't seem to address what to do about comprehension.   Sugata Mitra's schools in India got the kids "reading" with phonics, but the kids didn't *understand* what they were reading, hence why Newcastle Uni called me in. So that is something to think about maybe?)
At this stage there's no coding done yet so all ideas are on the table.   You have total freedom, so how would you design it?
And is there something big that I'm missing here?  Doesn't it sound too easy????
I'd love to get your help and feedback on this in the blog comments,  you are always so supportive!
And as Tim Ferriss says, this could be the single biggest thing for humanity this decade.  Which I think is quite amazing.
Be genki,
Richard
P.S  Yes this is a $15m prize but I have a feeling most of the money that isn't taken up with developing costs (apps are very expensive!) would morally have to go into a project to get the software out there!
P.P.S.  The prize also covers numeracy and writing.  But the emphasis is on reading and as that is where we have the experience that's what I've focussed on so far.
P.P.S.  As an extra incentive to get your input, the winner of last month's comment competition was …. Carma!  Just by commenting on this post you might end up winning a Genki English CD download of your choice! 🙂