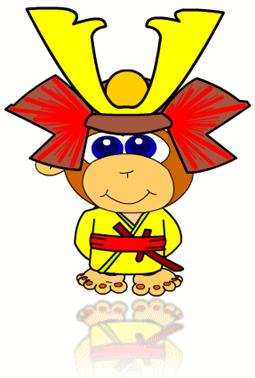 Seeing as you helped so much with last week's request, I've got something else I hope you can help me with.
How do you illustrate "East"?
Although jazzing up Baby Monkey for North, South and West is really easy, I don't know how to do East.
I was thinking of something Chinese.  But, viewed from say Japan or Korea, then that is West!
But … would a Japanese style picture be cool in China or Korea???? Or elsewhere?
Any other thoughts of what to do for "East"?
Also which order do you teach the directions?  North, South, East, West?  North, East, South, West?  Or another way?
Answers in the comments please!
As always, thanks for your help, It really helps me out!
(And of course the less time I spend thinking about things like this, the more time I can spend actually making cool new stuff for you!)
Be genki,
Richard
P.S.  The winner of September's comment competition was Gen!  This month's competition, where a random blog comment wins a free Genki English CD of your choice, is on now – so get commenting!  The CD version of volume 12 is about 4 weeks away!