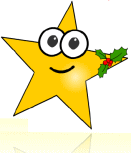 Nov 1st today, so I think that means you're going to be wanting new Christmas Ideas now!
I'm going to be updating the Christmas Ideas page as we go through the season, but I'd really love it if you could answer this quick question in the comments:
What Christmas ideas/materials do you need the most?
I'd love to get your feedback in the comments and you never know, I might just be able to make them for you!
Thanks as always!
Be genki,
Richard
P.S.  The Gingerbread Man is my favourite at this time of year! 🙂
P.P.S.  It's a new month today, so that means a new comment competition.  To win a chance to get a Genki English CD (or CD Download) of your choice, comment on as many posts as you can, the more you comment, the more chance you have to win!