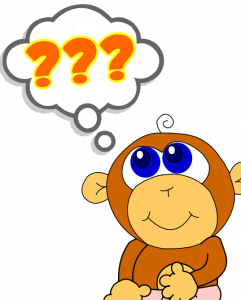 I need your help again – I hope it's OK!
It always pays to go to teachers' groups and meetings as you pick up so many new ideas.
One very cool idea I picked up from Craig at the ACET meeting this week was to use the question:
What's for lunch?
in the warm ups.
It's so obvious, and has been a huge request,  but I'd never figured out the right English phrase till he mentioned it.  Thanks Craig!
And I think this *might* become a new food theme to go before the regular food lesson.
So here's the question:
What 3 (just 3!) (healthy and cool!) foods should I include as the answers to "What's for lunch today?"
But …… do remember that anyone can write a long list,  it's narrowing it down to just your students' top 3 that I need the help with! 🙂
So what would your top 3 requests be for vocab to add to this lesson?
It can be new vocab, or vocab from the existing food lesson, I'm cool with either.
Do let me in the comments and you never know it might turn into a new song for you! (Actually I've got a few music ideas already!)
( Update:  Here's a VIP mp3 demo of one idea music I'm thinking of! )
As always, thank you so much in advance, I know how awesome you all are! 🙂
Be genki,
Richard
P.S.  All the comments you make will get counted towards the blog prize competition.  Vol. 14 *might* be starting to form if we get this sorted! Hint Hint. 🙂
P.P.S.   I originally put this on Facebook and the first answer was "pizza, pasta & ice cream."  🙂   So I want to make it cool foods that are good for you.  With the songs, the pictures and the games we have a huge power to frame how kids think about things, so I think we should use the power for some good (like we did with the Superhero Vegetables).  Don't you agree?