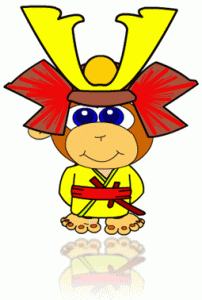 UPDATE:  Thanks for the feedback everyone, we finally went with the Baby Rabbit Family – nice and neutral but still super cute! 🙂
As some of you may have seen over on the forum, I'm working on a very exciting new project for low income secondary schools in Tanzania.
I'm remixing a few of the themes and one of them that needs changing is the Family Lesson.
Monkeys as people is huge in Asian culture (think "The Monkey King" etc.)  but obviously isn't suitable for Africa.
So I need to choose a new animal, preferably African, for a new set of family songs!
Don't worry, Baby Monkey isn't going anywhere, this will just be one extra option, and should allow me to add in things like cousin, aunt, uncle as well as Grandfather.
So… what animal would you like the new family to be?
Answers in the comments please, and you might get you favourite animal chosen, or even win a CD!