Update:  And we're now closed!  Keep an eye on the blog to see when I'll next be opening it up!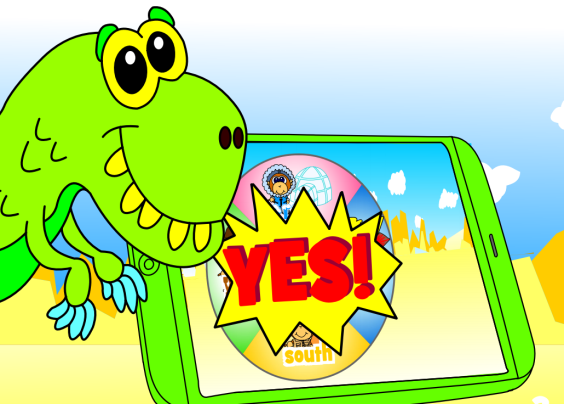 Parents generally fall into two categories,  the "Monster" parents who set super high expectations and expect them to be filled,  and the "baby sitter" parents who don't really do anything and just treat English class as a freebie babysitting service.
Needless to say I'm not too fond of the latter.  🙂
And to keep the former parents in order, that's what the Genki English Homework is for.
You just upgrade one of your current classes (or create a new class) where every child purchases the Genki English software from you (complete with your school logo) and you set the software as homework each week.
Ninja Tip:   Every kid in the class has to purchase the software otherwise the gap between them is too great.  Talk to the parents, most, but not all, classes go for it.
Ninja Tip 2:  This also makes sure no one pirates the software as they have to buy it from you in order to get into the homework program class 🙂
This is what gets the out of this world results with Genki English, brings back the teaching satisfaction for you,  and keeps those monster parents super happy.
As you get to keep half of the price of the software it is also an extra income stream for your school.  (Which is especially helpful at Christmas!)
How to apply – read carefully 🙂
I've just opened up applications this year to join the program and you can apply until this Friday,  November 20th. 
(You won't get in if you wait till after this.)
And to keep my workload down this year I'm setting up a pre-payment fee you have to pay before being able to join.
(You'll get this back when you sell your first set,  I just want to use it to keep the people who aren't serious from taking up too much of my time this year!)
Update:  And we're now closed!  Keep an eye on the blog to see when I'll next be opening it up!
I'll then send you a follow up email asking for your school's logo to make your special edition software.
You then sell this software to the parents on USB sticks.
Current prices are  $270 / 29,000 yen / 190 Euros, which is a very easy sell to parents as it's just the same as other English courses charge for books, CDs etc.  but in this case it's saving them a few year's worth of lesson fees.  Plus they get the results much quicker.
You keep half the money, half you send to me via paypal. (Unlike other teaching systems where you have to send *all* the money to the head franchise!)
In class….
Then using the Homework Calendar below you simply set *next* week's theme as this weeks homework.
Each time a child does the song, words or game at home the parents put a tick on the calendar and the kids get a point! 🙂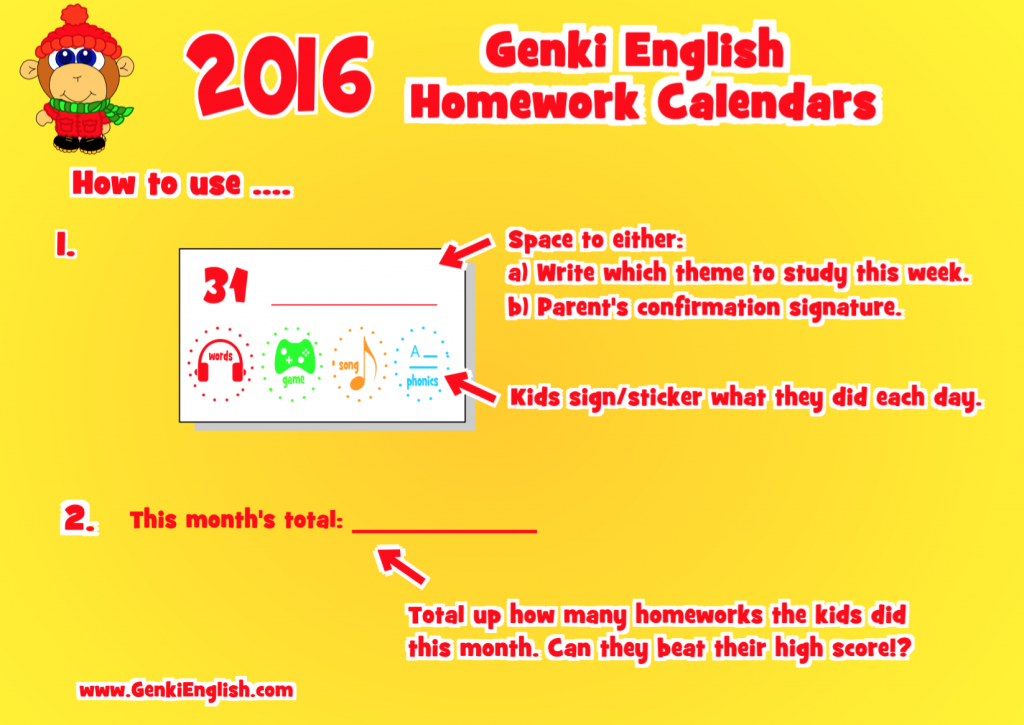 So there you go, get your application in and really bring your classes to life!
Update:  And we're now closed!  Keep an eye on the blog to see when I'll next be opening it up!
Be genki,
Richard
P.S.   As always, feel free to ask questions in the comments.
P.P.S.    When we finally get the iPad/iPhone version of Genki English ready your students who have purchased the USB software will be the first ones to get their hands on it – which could be quite a while before everyone else.  (And you won't have to pay the $10 per student per month fee for those that have the USBs!)
P.P.P.S.  This doesn't work for all android tablets, but for many of them if you can install the Dolphin Browser apparently you can run the regular Teacher's Set on your android tablet or phone – it's worth a try.