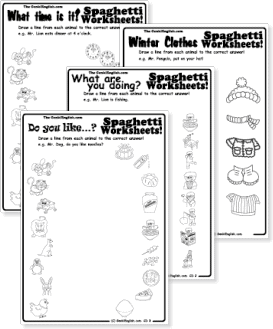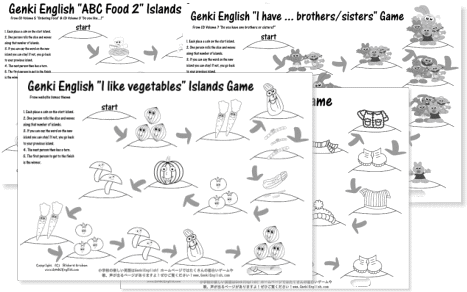 Yuliana wrote in ask:
Hello Richard,
Thank you soooooo much for all the advices and tips for the class. Do you use the worksheets in your classes or is it just the songs and games?
Good question!  Even though I must have spent 100s of hours making worksheets for the site (and we're just making some more!), the answer is, no, with the exception of just a few games,  I don't generally use any worksheets actually  *in class*.  It's just not an efficient use of time or resources.  The songs and games work so much better.
There could be some very small academic advantage in having the kids do some of the worksheets at home (e.g. the imagination worksheets,) but it's a very small return on quite a big investment.
So why use them?
The main reasons for using worksheets is not for the kids, it's for a) the parents, so they can see what the kids are learning and support it at home and b) for you, as the parents will show beautiful colour worksheets to other parents who will then want to join your school.
Ninja Tip:  Always use colour for this, it pays for itself many times over.  And here are the best worksheets for this (you also have them in your Teacher's Set.)

So my advice for lessons at your own school is always to print out something, in colour,  to take home each lesson,  but to spend the actual class time for where it's used best, by speaking and communicating without the worksheets! 🙂
Be genki,
Richard
PS. Ninja Tip 2:  If  you are very serious about this and academic improvement is a major aim of your course,   a very worthwhile aim I might add, then these days the "Upside Down Classroom" is by far the best way to do this.  
You've probably seen this mentioned at TED or other major publications.  The idea is that kids learn all the new material *at home before class* and then class time is used for feedback, coaching and actually using what they've learnt at home.  
It is revolutionising  education around the world and we do it here at Genki English with our software homework programme (it needs to be interactive and talking, which worksheets of course can't do!)