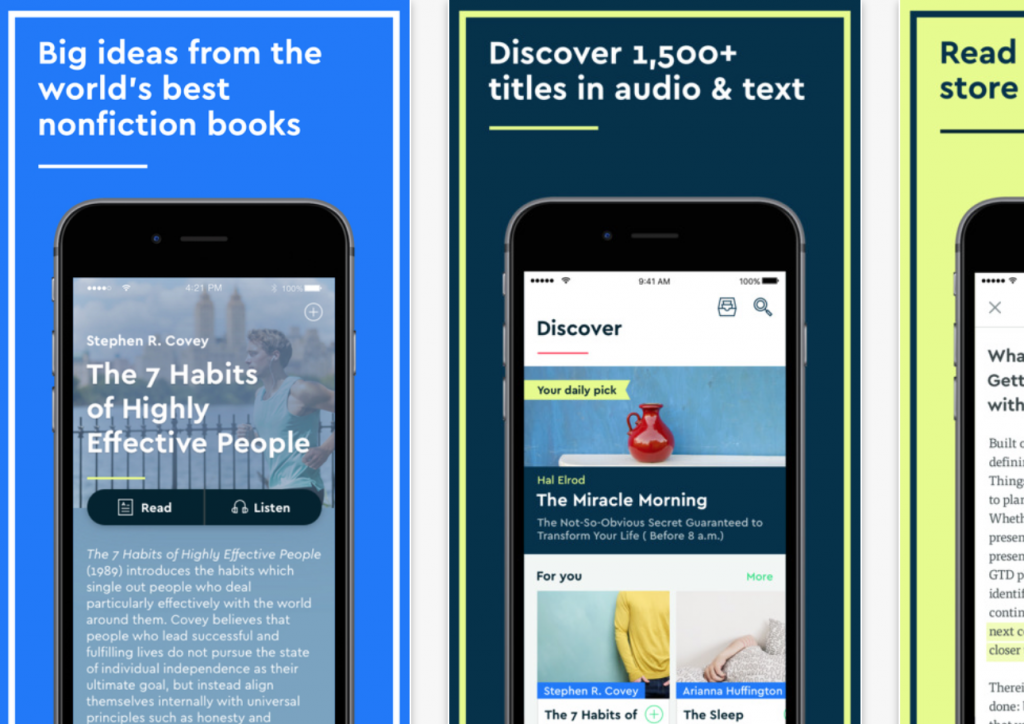 Hello,
After the Anthony Robbins workshop last week I decided I had to start reading a lot more than just one book per week.  It certainly is the best way to get new ideas, new viewpoints and to learn things that have been properly tried and tested ( unlike most of what is on the internet!)    So I took a few days off and decided to get caught up.  At one point I "read" 21 books in 24 hours.
So how on Earth did I do that?
I used the new Blinkist app.   Instead of ploughing through the 673 pages of Tim Ferriss' Tools of Titans ( which was well worth the read BTW) Blinkist summarizes the books into their key sections.
And then, best of all, they have narrations so you can just listen with your eyes closed, or in your car or commute without adding to your daily "screen time."
It costs $79 for a whole year, which I'm probably going to go for at some point,  or even better you can get a free trial for 24 hours where you can access all their books.   Hence the 21 books I read in 24 hours.
It was really cool, both re-reading important books like Stephen Covey's Success habits book to Think and Grow Rich,  to learning new things about gut bacteria, memory techniques, autism, languages or gamification,  all because it's an "all you can eat" plan.
It's always great learning new things, and especially when they are peer reviewed and available without having to travel to London or the US.
So give the Blinkist app a try and see how you go!
Be genki,
Richard
P.S.   I know some of you are going to ask, so here's the full list of books I read:
P.P.S.  And if any of you want to see where I took my few days off, here it is 🙂