UPDATE: This offer has now finished.  Thank you to everyone who participated and you can still find the vol. 12 on at the regular price here. (And still worth every penny!)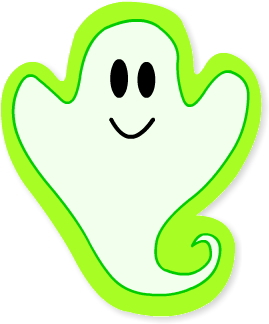 It's always tough trying to price Genki English and the smiles it brings to your kids.
And with the new vol. 12 it seems that lots of smiles are the order of the day!
The songs, the animations, games and everything else make it almost magical. And are almost guaranteed to make you one of the most popular teachers with your kids!
So my dilemma is how much to charge for it?
We know that "free" doesn't work – because that's what it gets valued at i.e. zero.  And also that doesn't provide funds for the next one.
And how much should software be anyway?
For example "Flash", the software I use to make the Genki English software, costs $699 and the upgrade costs $119.
"Komplete 8 Ultimate", the music package I'd love to have for the next songs,  costs $1,099   and the upgrade costs $559.
So even without thinking about the extra fun you'll be having, but just thinking about other software and  …
How much Genki English can make you in terms of getting extra students
How it helps you keeping existing students
Not to mention the homework programme
And all that saved preparation time,
Then how much is all this worth to you?
I'm probably going to put the Download Pack up to $299 soon.
And I also know lots of teachers use Genki English in very low income developing countries.
3 Days Only
So for the next 3 days, till Wednesday evening, I'm going to put the new vol. 12 download pack on at not $89 – which I'm sure people would be willing to pay,  but just $19.99.  That's less than $2 a lesson!
I'm sure you'll agree that this is a ridiculously cheap price.
The idea is that it's a big "Thank you" to VIP members who have helped spread the word about Genki English to their friends.
And for teachers who haven't had the courage to buy the full Teacher's Set yet, hopefully it will give you a little taste of what is in the full pack.
But I'll only be able to do this till Wednesday (when my office manager gets back from holiday and will tell me how stupid I'm being!)
So if you want the latest version, today's the day!
Order here for Non Members:  http://www.payloadz.com/go/sip?id=1499902
Or here for VIP Members: https://genkienglish.net/clipart/cd12discount.htm
What other teachers are saying?
Just in case you want more proof, here are just some of the comments from the beta test!
This is absolutely amazing! I loved it. Cool characters, bright colours, catchy songs.. This is what kids need.. Can't wait to try them in class. – Eva in Hungary
Fantastic. I love it. What a great CD. I already have two favorites: Pirates and Gingerbread Man. Your CDs should be used in all schools…the kids love Genki English. So do I.. – Betty in Germany
Awesome work! I had a quick run through the various themes and found them adorable… – Nena in Italy.
Fantástico como siempre, me encanta mucho Genki English, amo Genki English – Maria in Mexico
Richard, it's been said by others but this volume is amazing! Absolutely wonderful and so much fun, the kids loved it! Especially pirates coloured beards and spider prepositions. – Sussie in Italy
Dear Richard, I am speechless!!!! It is simply GREAT! – Kolinda in Croatia
Awesome. I love every bit of it. – Fantastico in Turkey
You can't really put a price on having your students walk out of class with huge smiles on their faces.
But I'm sure $19.99 is more than worth it.
Thanks for all the support!
Be genki,
Richard
P.S.  I'll make the price increase Wednesday at 11:59PM at your local time, so it works out fair for everyone!
P.P.S Please feel free to post about this offer on facebook, twitter, blogs etc.  I'm happy for everyone to take the opportunity!