Let me start off today with a little story ….
When I was in my 3rd year of teaching full time I had lunch with a local university professor.

I was telling him about the programmes I'd started and how I was trying to change how we taught.

As he listened I could see a lightbulb go off above his head, like he'd just solved a riddle, and he said "Ahhh, it must be you who's teaching in Tamagawa!"

"Errr, yes."  was my reply.

He was saying the local region, the prefecture, had been wondering why this one little junior high school in the middle of the mountains had suddenly leapt up in all their exam results.  They couldn't figure it out.

(Because like most of us who teach Genki English, the high ups never really have an idea of what we actually do in our lessons!)
I didn't do it on purpose….
Now I didn't set out to get better exam results,  I just wanted better teaching.
But usually if you put good teaching into practice, you get good exam results almost as a side effect.
Over the weekend lots of teachers were asking me how to use Genki English to teach the KET, PET, Cambridge and other exams ( because the materials are pretty boring!)  As I only got time to explain to a few private groups in the breaks, I wrote this post for you….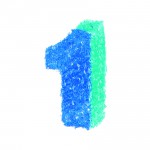 If you want to be more exam focussed (not necessarily the best choice, but… ) the first option is to just do what we do with "How to teach Genki English with an existing textbook?"
Write out the topics/themes that you "have to" teach on one side of a piece of paper and then match each one up with the nearest Genki English theme on the other side of the column e.g.
e.g. Baseline Lesson  1 –What's your name?
Baseline Lesson 2 – Genki Disco Warm Up
Baseline Lesson 3 – Where are you from?
Baseline Lesson 3 – How old are you?
Baseline Lesson 4 – I, you, he, she, we

And keep going up and up till you get to the highest level you go.

Ninja Tip:  Use this page to see all the GE themes and also the advanced themes.
Then, just like we saw with adult classes, you "teach" using the textbook etc. for the first part of the lesson, and then do the Genki English lesson in the second part.
As you go through the year, the Genki English parts will get bigger and bigger.
But…..  especially in the beginning it's best to have the majority of the lesson being the "boring" stuff just to keep the parents happy.
Eventually them come round, but it can take a few weeks or months!
Also just like with adult classes, also be sure to include all the confidence building themes and projects (e.g. Disco Warm Up, Superhero etc.) as confidence in English is a vital part of passing the exams.
And just look how important they were to the advanced teachers this weekend! 
Also as you'll be doing reading, be sure to do as many GE themes as you can before you do the phonics to make the reading go much more smoothly.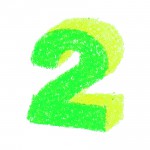 Now if that sounds like you might as well just teach the whole Genki English curriculum first….. then well, yes, that's what I usually recommend! 🙂
There is no other comparable course out there that will give your students as good a base as Genki English and Genki Phonics.     And, as you've seen, most of the exam material is in Genki English anyway, so you might as well do the whole thing first.
Especially if they have "done" English before (even to a high level), but aren't confident in *using* the language, starting from lesson 1 of  GE can work wonders!
Ninja Tip:  To teach the extra vocab in the exams, just do the lesson plan as normal and then use the karaoke version to add in all the extra vocab!  
If you have any *big* gaps in your curriculum that we haven't yet filled with either Genki English or the advanced Genki English then do write them up in the comments on this post.  
Give me as many example sentences as you can for each topic/grammar point and if I get enough requests on the blog I'll see if I can make some themes for the most popular ones.
Ninja Tip:  I've got a post coming up later about "Do you have …?" and "Have you got?"
Ninja Tip 2:  Really do give me lots and lots of example sentences as that lets me get a feel for the types of questions you are preparing for. The more the merrier. 🙂
Ninja Tip 3:  Whilst you're waiting for full new lessons, you can of course just use any of the games from the workshops for teaching any of the other grammar you have to teach.  My most popular game for this with high school kids is the stopwatch game.
As I said above, personally I'd just go for the best teaching you can, and let the exams take care of themselves,  we've had some astounding success from kids just doing Genki English and then walking straight into Cambridge exams with no prep and getting amazing results – much to the frustration of other parents who paid for countless hours of boring lessons for the same results elsewhere! 🙂
So I hope this helps you out, gets the kids confident and acing the exams, and if you have any questions, ask away in the comments!
Be genki,
Richard
P.S.  If you want to do your own Genki English test then this is an example of the Genki English speaking test we use in research projects and for the reading we use the Burt Reading Test.
P.P.S.  Oh,  just one other alternative!   You've probably heard about the Far East and how they get such great scores on all the international tests.  Well…. they don't do this in school.  (Kids often sleep in school!)   They get the amazing scores from going to private cram school lessons in the evenings.  Here they don't focus on English or maths or whatever, they focus 100% on exam technique. Basically how to cheat the exams!   This is exactly the same as what happens in private schools in places like the UK (We studied very little in grammar school other than how to ace tests!)    There are a whole host of strategies for this (I learnt loads!) and it is one option for you and of course a very easy sell to the parents.  But …. if you do go down this route, remember it has nothing to do with confidence, nothing to do with communication or English, it is purely learning how to game the system!