I think the title says it all, I just added more idioms to the "Idioms On Fire" ebook – it's now 70+ idioms in there all with fun, positive & inspiring example sentences and a stunning full A4 page graphic for each one!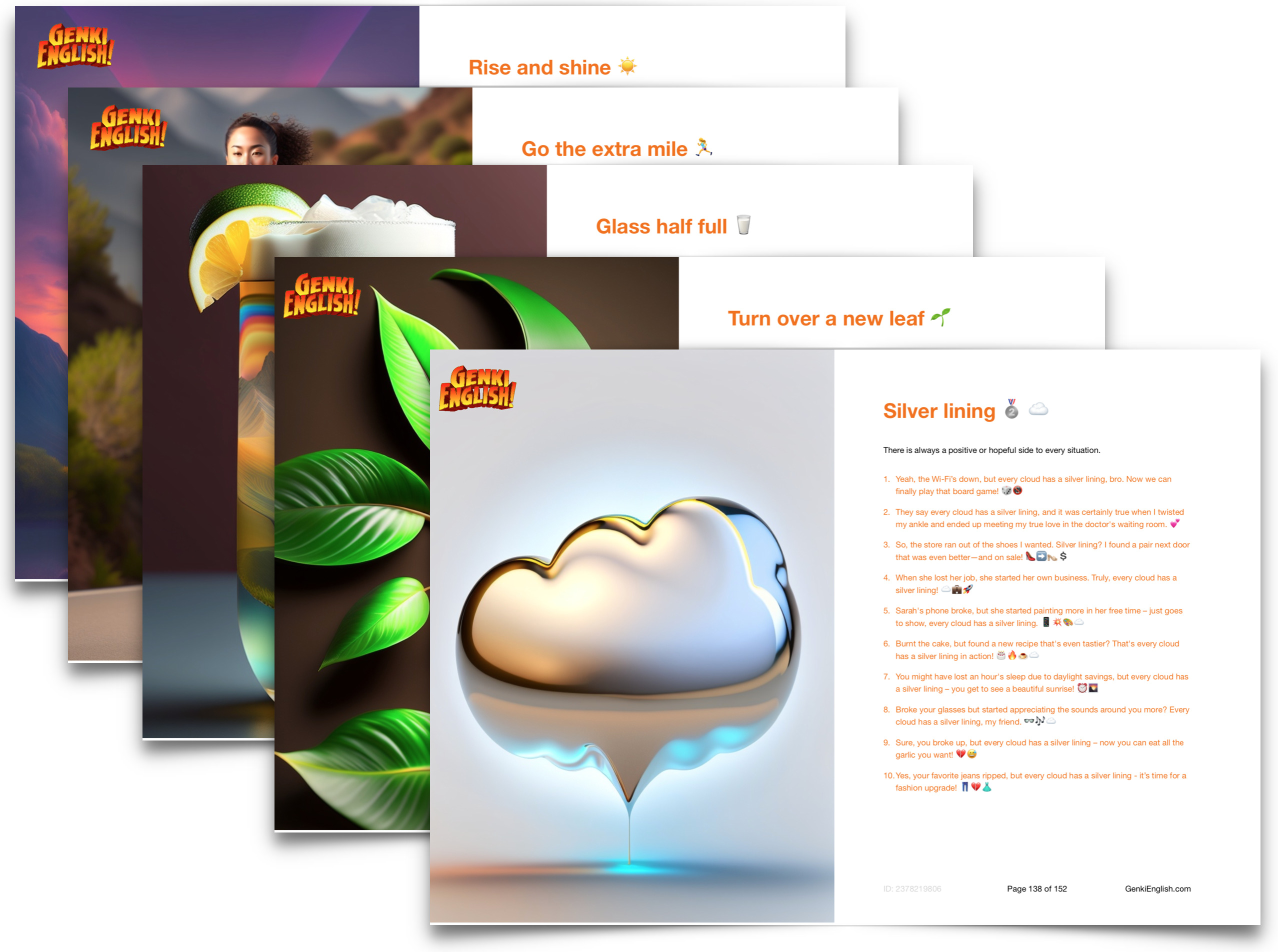 If you've already purchased the book – thank you! –  then just click your original order email to get the updates, for FREE! 🙂
And if you have't bought it yet,  you can do so here, it's still only $10 & I think you will love it!
(or here if you want to pay with PayPal!)
Some of the other Idioms in the book, can you guess them all?