Saturday is  "International Talk Like a Pirate Day" so what better excuse to try the new "Treasure Adventure" song.  Gaz has also done up some funky new picture cards!
Don't worry, there's no real pirate talk in there, it's just a great excuse to try the song and have a great lesson!  "Treasure Adventure
UPDATE: I've just added a new "Treasure Adventure" front page to the A4 cards!  And Jacs wrote in with the great idea of using the pirate mask from the Treat or Treat masks.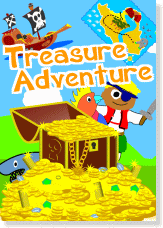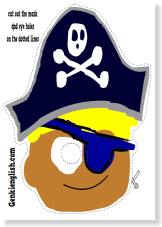 As usual they are totally free to VIP members, and if you're not a member yet, get your Download Pack order in today and you'll be a VIP too – with full access!