Another brand new App for your this week, this time for the Genki Phonics Soundboard, simply hit the letters and hear the sounds!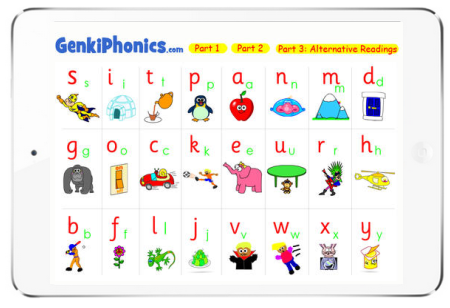 It's really simple but covers all the sounds of English and I'm sure it will be very useful, especially for non-native speaking teachers.
Do let me know what you think here in the comments or be sure to give it great reviews on the App Store,  just as soon as these apps have repaid their development costs we can start recoding iPad versions of the main apps!
Be genki,
Richard
P.P.P.S.  Don't forget the iPhone/iPad  "親子英語" Parent & Child English app we launched last week!