Whilst I'm uploading the videos of the discipline exhibition kids' classes I did the other day ,  here's a quick post to tide you over! 🙂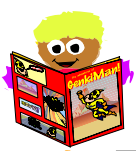 Farzaneh wrote in to ask:
Do you think learning the words in the dictionary a good way of increasing vocabulary?
The short answer is:
No.
The longer answer is ….
In China many university students do this. They spend hours and hours memorising every single word in the dictionary. They are amazing, can recite any definition you throw at them and they get amazing scores on exams (so they can go to uni overseas).
But …. they usually can't speak very well (dictionaries don't usually provide much context of how to use the words) and in the real world you'll never use most of the words.  (You average native speaker only uses a few hundred words in daily life.)
So unless you have 26 hours in a day or 54 weeks in a year, it is very inefficient time wise, so I couldn't recommend it.
If not,what are the alternatives?
The alternative is to analyse what the most commonly used English words are and learn those first.    (Like the top 25 and top 100 words I showed in the workshops that cover 33% and 50% of spoken English.)
Then you build them into a hyper-efficient curriculum like I did with Genki English.
You then end up with great pronunciation, learning English that people actually use and you have lots of time left over.
In the few years spare you can learn the dictionary if you like.
Personally I'd prefer putting that English to good use!  🙂
Be genki,
Richard