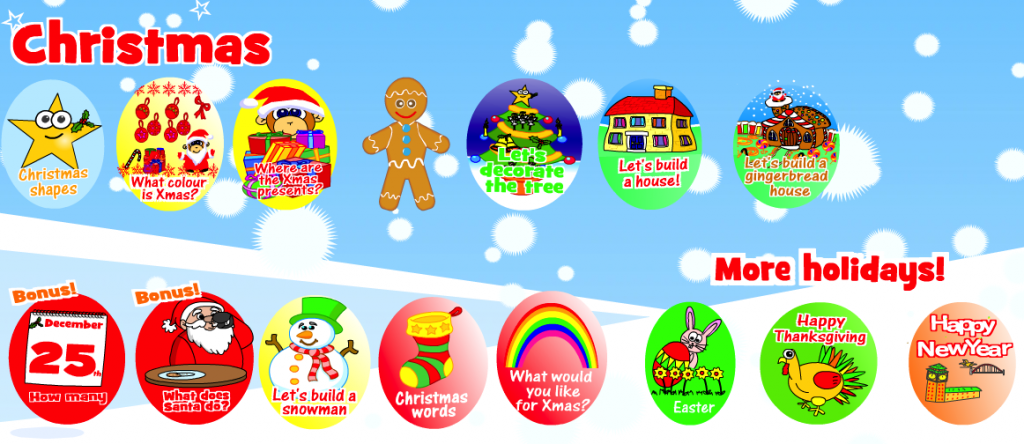 It's about that time of year when lots of teachers want to bring the magic of Christmas into their lessons.
Of course you could spend all your time making decorations and maybe learning Jingle Bells.
Or we can take all that amazing joy, fun and magic to make learning new English even easier at this time of year.     So whether it's adding themes together with the Gingerbread Man,  teaching the third person "s" with What does Santa do?  or indeed teaching How many?  with How many days till Christmas,  we get the best of both worlds,  happy kids/bosses/parents and lots of really fun lessons!
Enjoy! 🙂
P.S.  Lots of quick review games also included on this page!
P.P.S.  Vol. 14 has lots of amazing Christmas things too!