It's Star Wars Day today, and we're only a few months away from the very awesome looking Episode 7!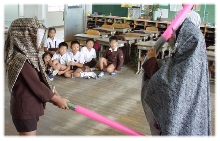 Here are just a few of the many, many ways Star Wars has influenced Genki English ….
And not quite Star Wars but …
And finally if you're not into Star Wars ( shame on you! 🙂 )  …
Have a great day whatever you are doing!
P.S.  Don't forget that October 21st 2015 is Back to the Future day!