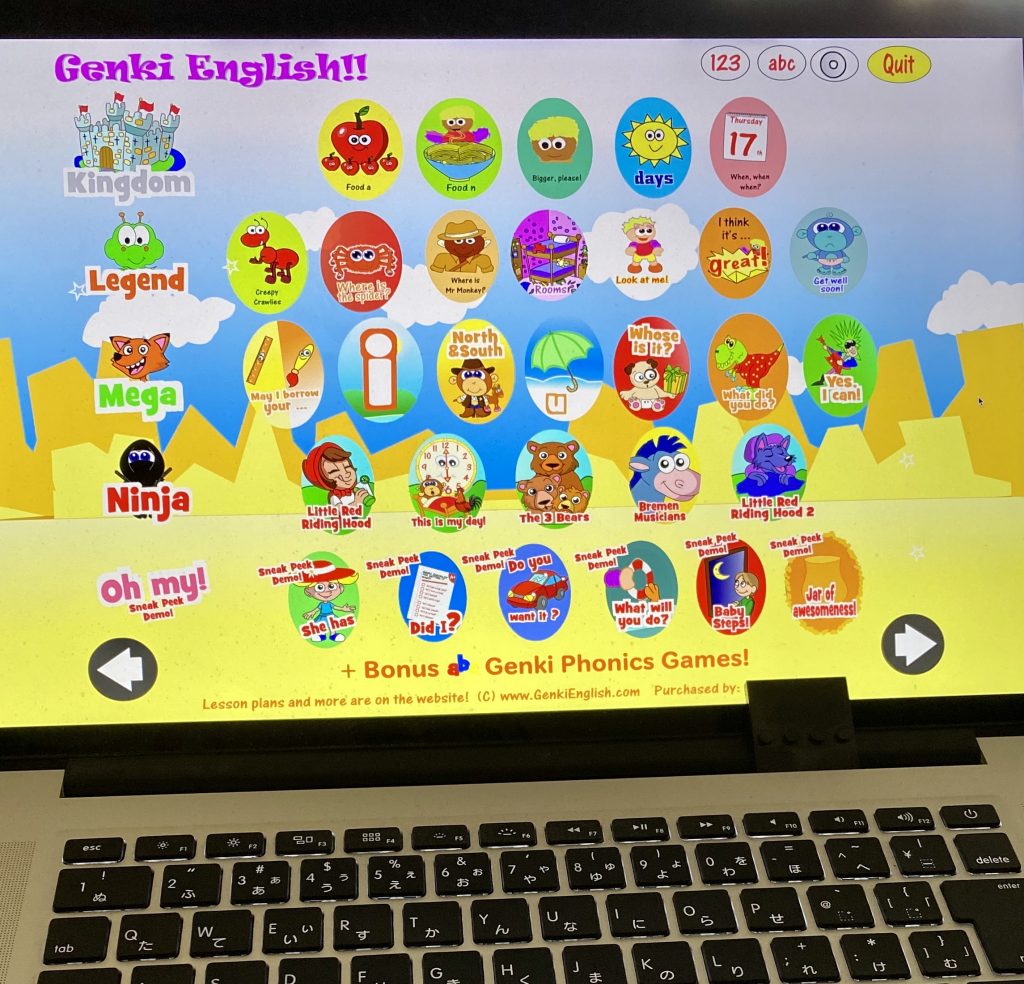 Apple have just released their big yearly Mac update, this year called "Big Sur,"  and Genki English is now fully compatible if you decide to download it to your current Mac! 🙂
No upgrade charges, all you need to do, If you haven't done so already,  is to download the free new "Elmedia Player" :
Download the free Elmedia Player from the Elmedia website.
Select File -> Open and open the Genki English MENU.SWF file.
Fingers crossed that will keep your Genki English working for a long time to come on your Mac!  And as always do be careful with Mac updates as they often do break a lot of other, non Genki English,  programs you might use everyday.  ( My music Mac is still on Mojave!)
Be genki,
Richard
P.S.  Windows users, as usual,  have nothing to change.  We don't use any of the installed Flash Players.  🙂
P.P.S.  If you want your students to use the Genki English songs on their iPhones, Android or iPad,  the online GEMS system is for you with a 60% discount for VIP teachers. 🙂
P.P.P.S.   There is also a version of the Elmedia Video Player from the Mac Appstore. however it hasn't been updated to the latest version yet so use the download link mentioned above.
P.P.P.P.S.    Apple also have some new MacBooks out with a new "M1" chip.    Whilst Genki English *should* work fine on those,  we can't 100% guarantee those until we get them fully tested.  (They only came out last week 🙂 )