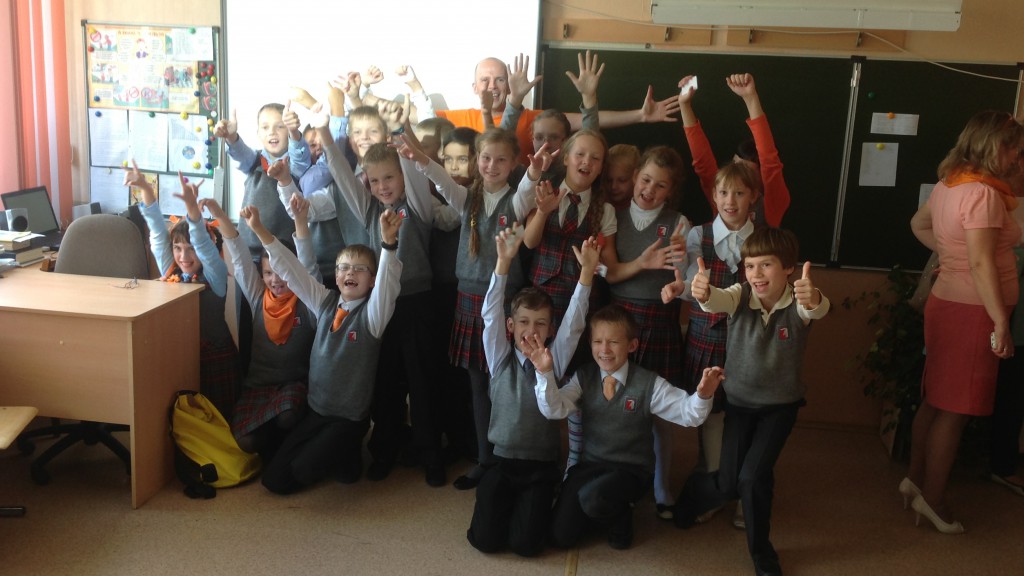 After very successful kids' demo classes yesterday (which I'll write up soon!) today's Masterclass for teachers was totally different to last week's in Yaroslavl.  There we had super Genki English fans with amazing questions who'd travelled from all over to see me.  However  today we had mostly government school teachers who were very much in the "why are we here?" type mood in the beginning!
Full marks to them for coming on a Saturday and Sunday but … did I eventually win them over?
Let's see what we did …
Day One: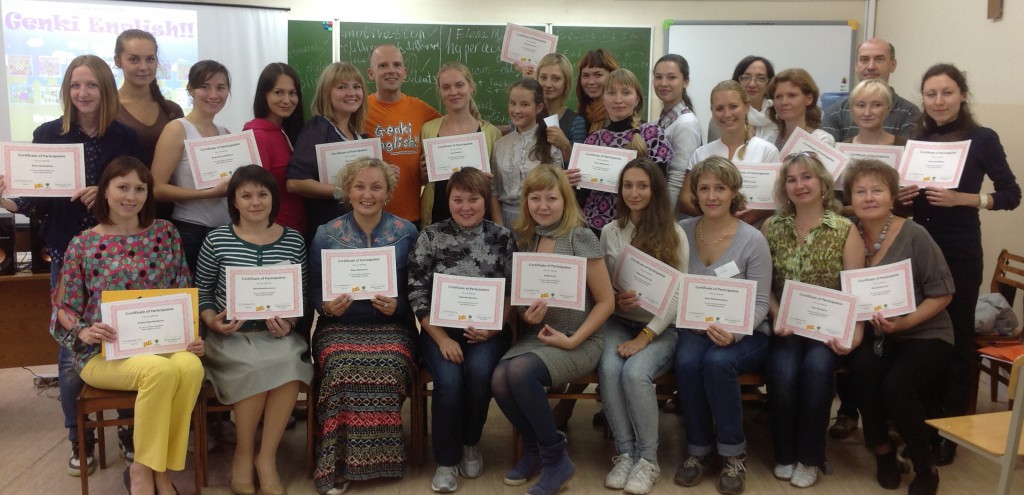 Disco Warm up – to get everyone genki and remember "Challenge!" or "Easy!"?
What's your name? + Game & German Version  – Everyone was asking me if Genki English can be used with adults, I hope this proved it! 🙂
Top 25 words in English & Efficiency – I'll write a blog post about these soon!
Korean food game! – we got a feel for how the computer games work with adults too!
.
.
As you can see it was really fun, but the teachers still had lots of questions and concerns about how all this would fit with what they "have to" teach in schools.   Elena asked me if I thought they were on board with everything I was saying.   My answer was "Nope!"   but give it a day and let's see  …. 🙂
Then in the evening we had the most amazing Russian Tea Party – I'll write this up for you soon!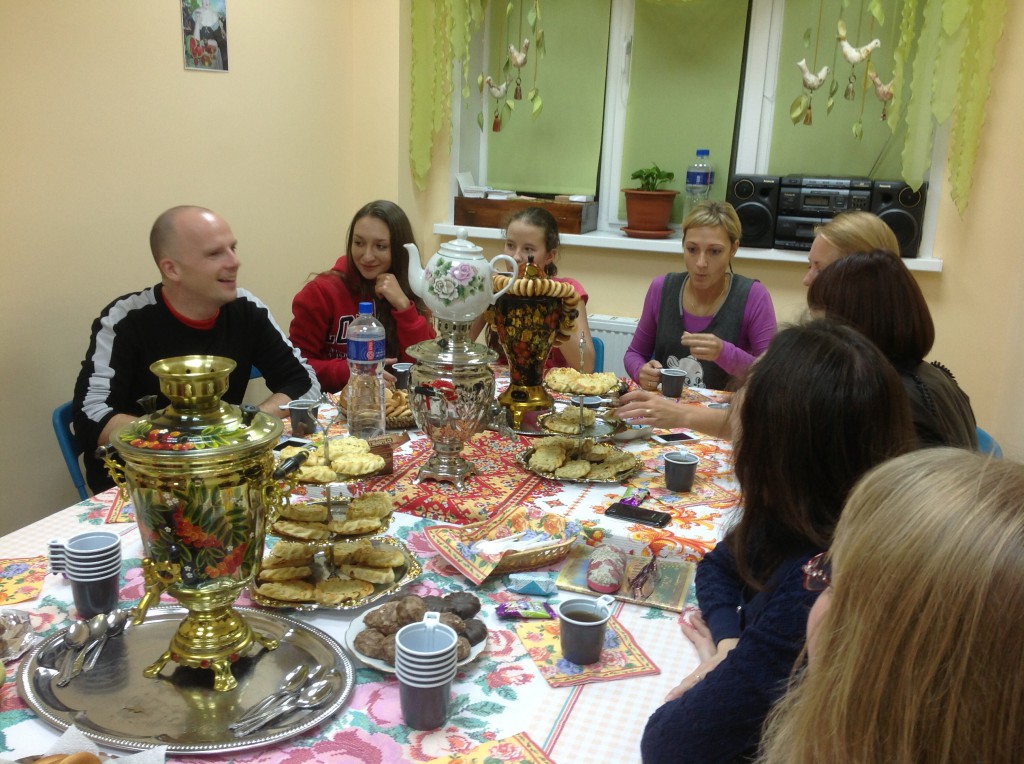 Day Two – Can we do it?
.
.
I still figured I had to get some more support to show why we are doing all this, so …
Then we did Ken Robinson's talk on why schools are like how they are now:
The teachers were stunned to hear that in America they medicate their children to get their attention!
.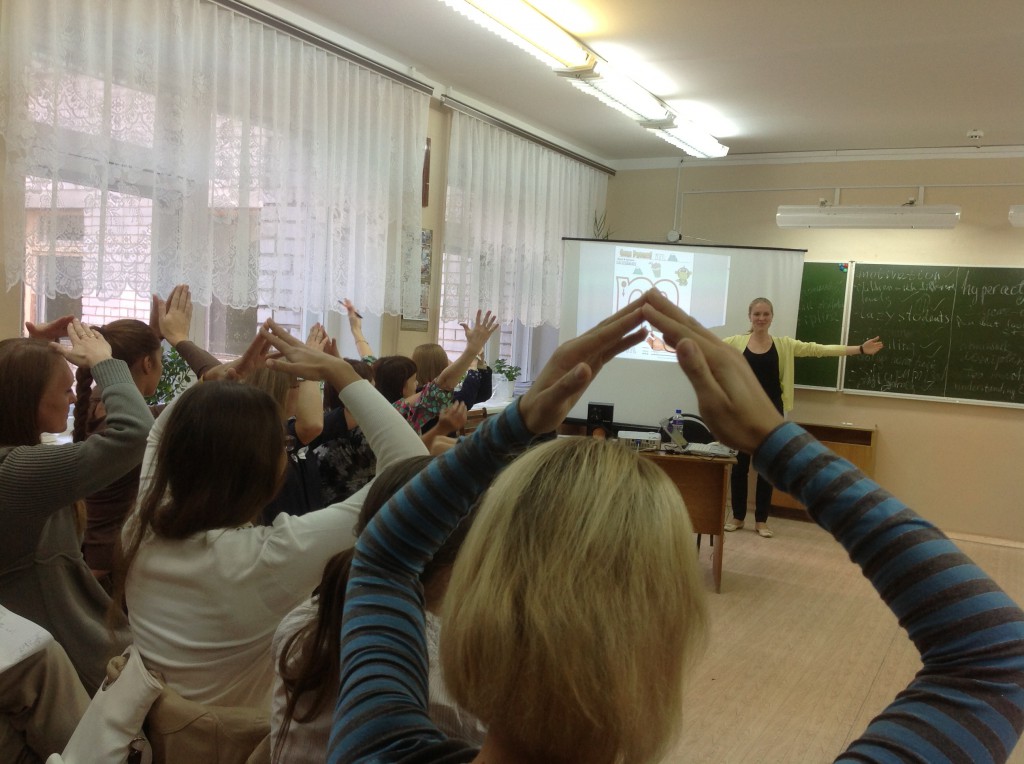 By this time (I think -fingers crossed!) I pretty much had convinced everyone of how it was all working.   I could see the changes in the faces , going from worrying frowns to "hmmm, this might work."     All we needed now was just a little courage to give things a go.  And for that I used the Good Cat, Bad Cat test – and they aced it!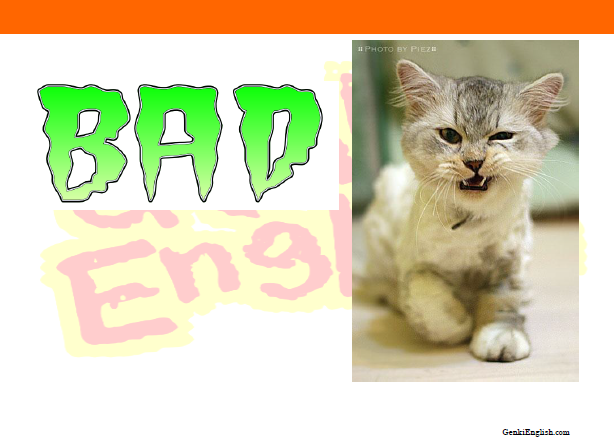 So after a final lunch together we tied up the afternoon.
So there we go, another two very full days.  As I said I was a little worried about people believing in what we do and it was a whole lot more work than the pure fun of last week,  but judging the heartwarming comments we received at the end then I think we might just have got another town genki!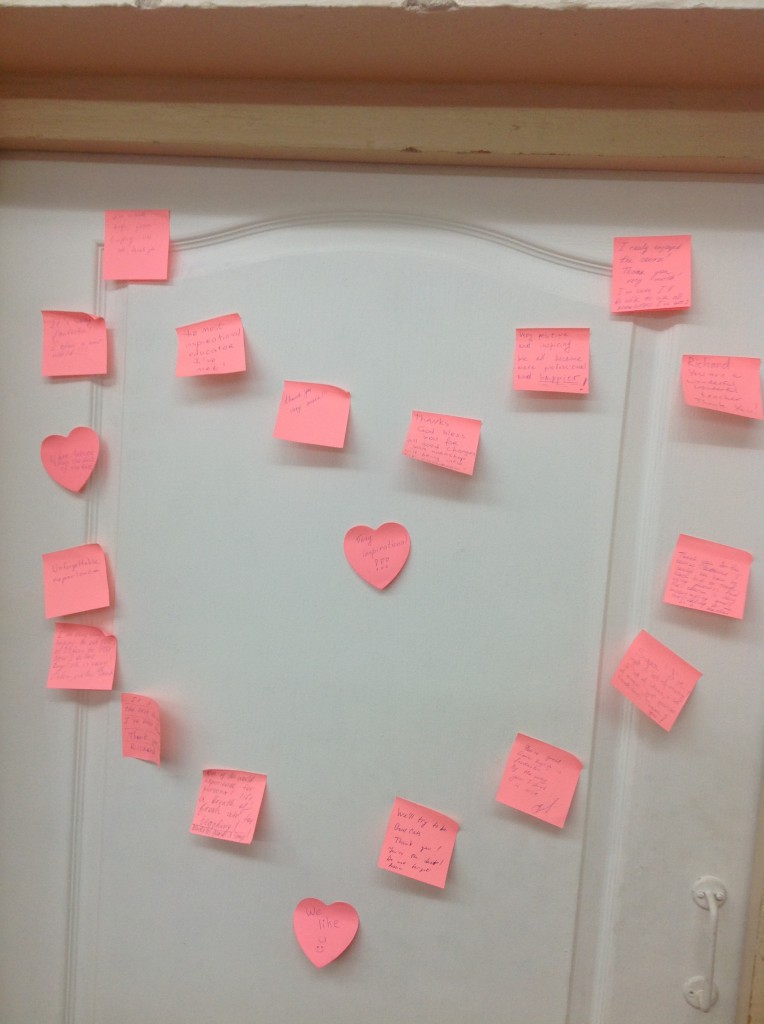 And remember this town is wholly built on making weapons (the city was closed to foreigners until recently!) and although a lot of people do take pride in that,  anything we can do to get kids here talking and confident with other people really should make a difference.
Thank you again for everyone who took part, for coming on a Saturday & Sunday and giving me the chance to present something new.
And of course a huge, huge, huge БОЛЬШОЙ СПАСИБО to Elena for all your amazing hard work in setting this up – it has been fantastic!!
I've still got write ups of all the demo lessons we did with the kids yesterday and all the fantastic games and dances from the Russian Tea Party,  but we finished today's workshop up with a visit to the Kalashnikov museum, which is just crazy and talk about placing education in the big picture of things!!!!
Do keep in touch, write up comments or check out our new Russian Genki English page on Facebook!
Be genki,
Richard