I've just updated the amazing Christmas Teacher's Printable eBook for you with all the latest, hottest Christmas lessons.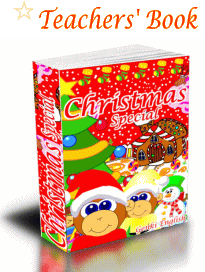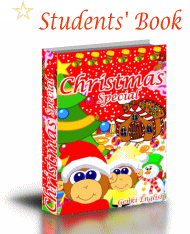 (Just about the only things that aren't in there are the Christmas shapes A4 cards and the Gingerbread Man Picture book. Because they are landscape, not portrait A4.)
But there's everything else from flashcards to stickers, from crosswords to minicards to lyrics sheets and even a set of Gingerbread Man  masks.
Over 120 pages of funky Christmas fun for you and your kids!
Hope you like it!
Be genki,
Richard
P.S.  If you're still struggling with lessons ideas, discipline problems or inattentive kids, then don't suffer any longer, get your Download Pack today, and you'll be able to join us with all the Christmas fun too! 🙂