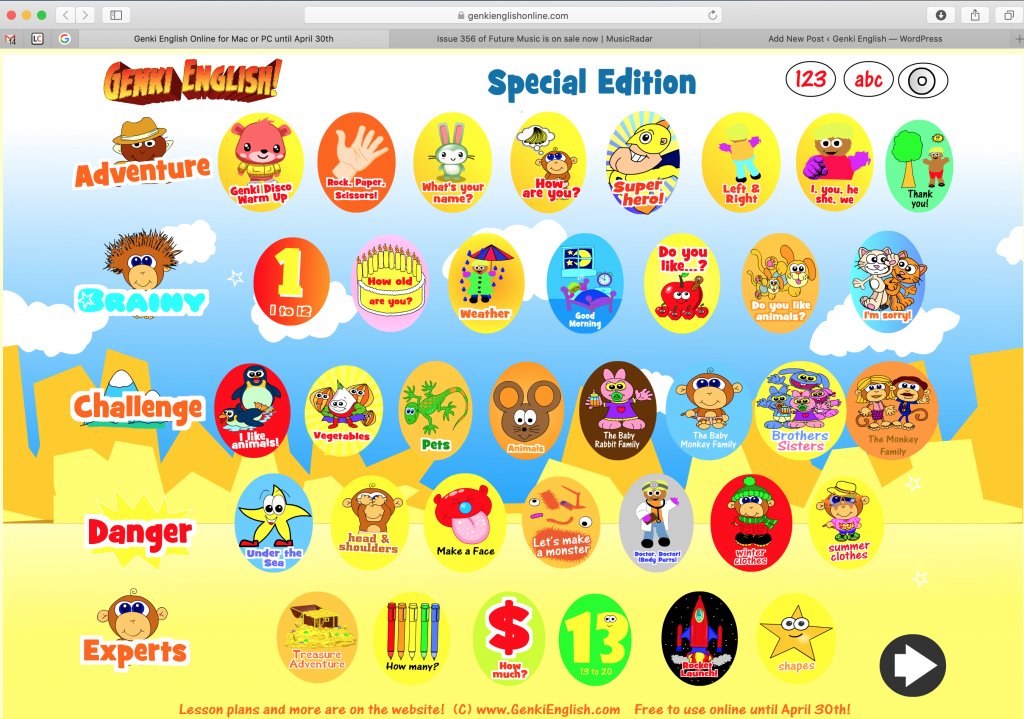 Hello,
I hope you are keeping Genki and are continuing to help all your students.
I've been trying to figure out how I can help more in the world right now, so I've come up with something that is hopefully quite big!
It's amazing how timings come about.
* This is something that I've wanted to do for a long time, especially for the students who don't have access to a great teacher like yourself. But until now we've never been able to justify doing it.
* I want to help you move smoothly online, keep all your currents students, maybe get more in the future and show how flipping your class can be so beneficial for you.
* Technically this is the only time we can ever do this.
& Mainly I've been feeling guilty seeing all the amazing people helping so much to save the world right now and have been wanting to do more.
So ….. here's what we've done.
From now, today, until April 30th, we've made a special website.
⚡️ And on that website all your students can get online access to the PC/Mac Genki English program.
No password needed.
No email needed.
And no payment needed.
For those of you scared of flipping your classrooms I'm hoping it helps you flip your class, freeing up your zoom time for really using the English and to help more students.
For teachers on the Homework Program I'm hoping it will give us more data on how to make the homework program work in a world where we physically can't pass USBs to students.
And mainly I'm hoping it's going to help the kids of the world to see how easy & how much fun learning English can be and provide some joy in this time.
Especially whilst they are stuck at home.
I can't help someone suffering who is on a ventilator.
I can't help develop a vaccine more quickly than any of the amazing scientists out there.
But hopefully I can put my life's work (it's taken me literally 20 years, almost to the day, to make this) out there to help parents, students and teachers in this time.
This has been my life's work so please treat it with respect.
Enjoy, make the most of everything & everyday and please stay genki,
->  https://GenkiEnglishOnline.com
Richard