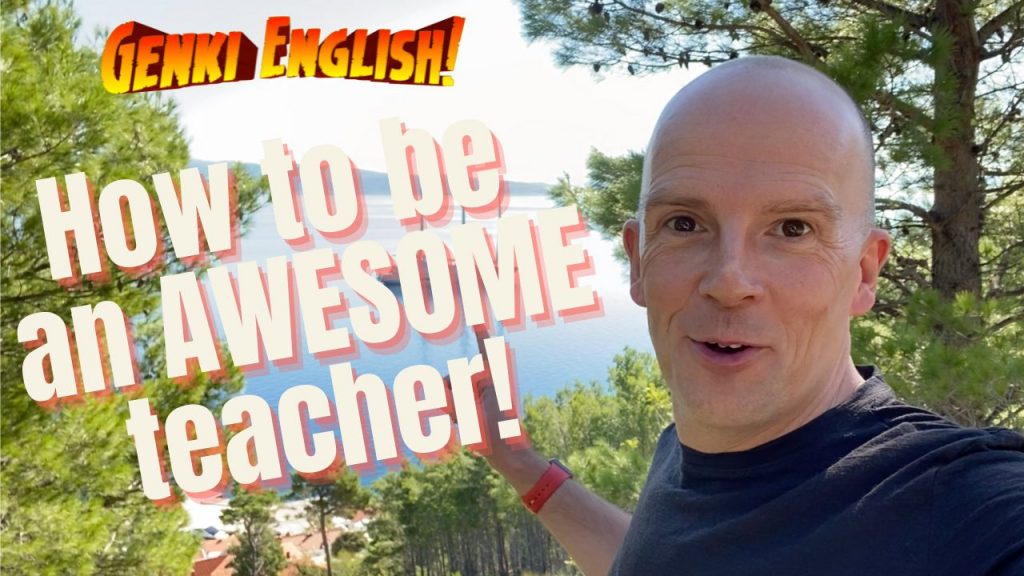 One of the feedbacks I had from the huge list of teacher problems that Genki English helps solveΒ was that we don't have anything yet for teachers to try out between the free email course and the $500 Teacher's SetΒ (or the $2000 "Launch your schoolπŸš€" course)
For most teachers in Europe or Asia the Teacher's SetΒ usually pays for itself with just one new student (especially if you go for the 6 month installment plan) and the "Launch your schoolπŸš€"Β course pays for itself just in the sheer amount of time you save, Β but people were asking if there was a less expensive training course where you could try out the Genki English ideas before splashing out on the full set.
So here it is, the Genki English 21 Step "Be an AWESOME teacher" challenge course! πŸ†Β Β 
I've taken the best and most popular mini video trainings (they're usually only a few minutes to get the message across) and added in a whole set of worksheets so you can really dig in and see what my teaching is like. Β  We cover things like discipline and motivation and lesson planning and getting attention and lots of other really useful practical techniques & ideas.
The course is currently on for $47 (although there might also be VAT where you live so if you add the coupon code BLOG10 before May 31st I'll give you another extra discount!) and if you complete it you'll also get a $100 discount on my follow up Teacher Training Academy video course.
So if you know any teachers who are thinking about being Genki but haven't jumped in yet, Β tell them about the new course and of course if you're wanting a quick recap on some of the main Genki English ideas then give it a try!Β 
Be genki,
Richard
P.S. Β Several of the training videos were also filmed in Kyiv so if any Ukrainian teachers would like the course I'm more than happy to give you free access right now – send me an email!Β