Just in case your school hasn't banned all the spinners yet,  here's a cool little game you can play with the Left & Right lesson.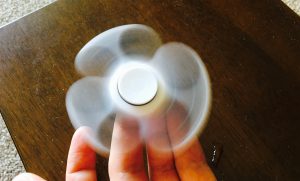 1. One person sets a spinner spinning on one finger.
2. The other person closes their eyes and has to try and touch the centre of the spinner (with their eyes still closed of course)
3. The other person guides them with Left,  Right, forward back, up, down until they hit dead centre.
4. Of course if they hit too soon the spinner stops and they are both out!
Really simple,  but everyone tends to play it again and again and again, of course with lots of English and direction skills along the way!
Do let me know what you think in the comments!