Here's Mido's game of the week for you:
You need a pack of playing cards and a basket
1. Break the students into two teams, black and red.
2. Divide the cards into two colors black and red.
3. Give each student two or three cards.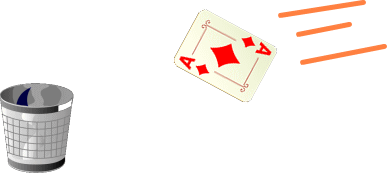 4. Ask the first student from each team a question using today's English after they answer they take turns throwing their cards into the basket!
5. Keep playing.
6. The winner team is the one with more cards in the basket at the end!
What do you think? – Mido
P.S. Don't forget Mido's full ebook of games, non-members grab your Download Pack now if you want to download it!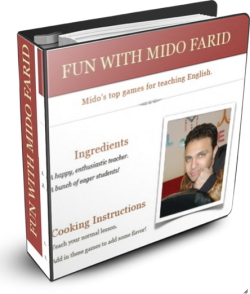 P.P.S.  If you Like or share this game it might persuade Mido to get to work on his second book of games! 🙂
P.P.P.S.  There's another picture book I've just put up in the VIP Forum.  If you could help me check it (and the bears!) it would be fantastic.
P.P.P.P.S.  I'm going to be putting the Download Pack price up very soon – there are just far too many new things in there to keep it at such a cheap price for long!