After the success of theΒ Gingerbread ManΒ and the Bremen MusiciansΒ as lessons and plays we just had to genkify, and ultra simplify, another famous English story too.
And we chose …. Goldilocks and the 3 Bears! Β  You can find it now on vol. 14 and the Ninja Level of the Curriculum.
Ninja Tip: Β If you did Happy HalloweenΒ  it really helps with the "I'm scared!"Β and the past tense with theΒ Baby Dinosaur songΒ helps too!
Teach the new vocab as usual ( or have the students learn it at home with the homework) then use the Mini Lesson and Song on the software:
Ninja Tip: Β This video was filmed during the beta test of this lesson so the version you have on Vol. 14 is much easier to teach πŸ™'Β 
You can use any of the class games to practice the vocab, or of course, the best way is to present it as a class play!
Here are Virginie's awesome classes doing it as part of a school performance!
And here are your VIP printables: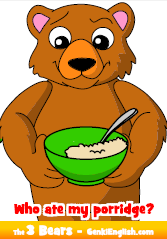 Β Β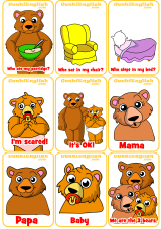 Β 
And the Evaluation Worksheet to show the parents: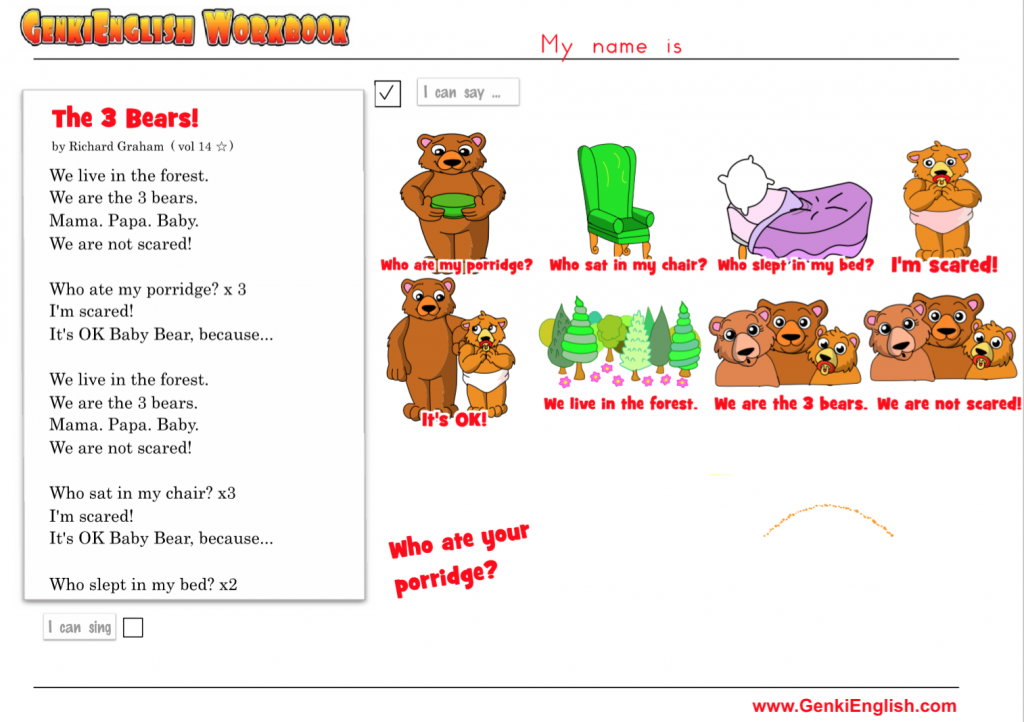 Enjoy!
Be genki,
Richard
P.S. Β If you want to do the "traditional" Goldilocks (from the little girls' point of view) Β here are some flash cards for you!