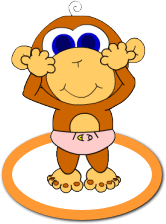 I'm just about to head off to the airport to start the Europe tour!
We'll be blogging and videoing it, so if you do have any requests of games or songs you'd like to see in action do let us know in the comments!
And for everyone coming to the workshops I have one small request…..
As I'm taking so many aeroplane flights and have so much luggage with me I am *way* over on my weight allowances.
And they are very expensive.
Last year I received so many wonderful presents from Russia, China and Thailand.
But this year I just won't have room.
(Unless of course you want me to leave my vol. 14 making gear at home!)
So if you want to bring me a present this time, please just make it a big smile and lots of questions!
Even small gifts add up weight wise, but smiles and questions are light and free and make me happiest of all!
Is that OK?
We're going to have an awesome time, and I'll see you all very, very soon!!
Be genki,
Richard
P.S.   If you are a teacher in Hungary,  we're stopping the special (discounted!) Hungarian version of the Teacher's Set on May30th.  From then you'll have to buy the regular full price Teacher's Set – so get your order in soon!