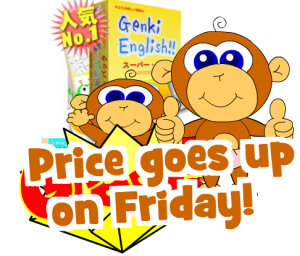 Thanks to everyone who bought Genki English last month – it was the best month ever!
Price goes up Friday, so if you want to join us, get it while it's hot!

https://genkienglish.net/downloadpack.htm
P.S. The idea is that you'll get so many new students by using the free material that investing in the pack becomes a really easy choice. Way cheaper than a franchise, it can actually make you money, plus nowhere else has the super genkiness and energy! 🙂
Looking forward to welcoming you soon!
Be genki,
Richard